United Kingdom
Weston Aviation launches a new partnership product with Cambridge City Airport and London Southend Airport
Weston Aviation, the UK and Ireland based Private and Business Aviation company, has launched its new partnership product.
To be known as "The Collection", the new alliance will enable Weston Aviation to further expand its network by working closely with other airport owners and independent FBO operators to champion the use of these regional airports and increase audience reach.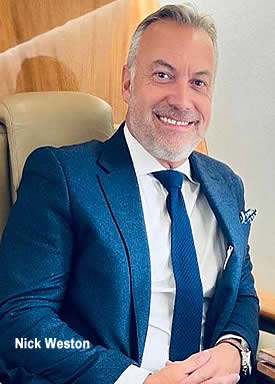 "We found ourselves at a point in our growth that most regional airports had at least one FBO provider or the airport owner operated their own facilities, so we saw an opportunity to partner with the FBO operators to not only bring them into our own network but our own business development team becoming ambassadors to promote the use of these regional airports," said Nick Weston, founder and CEO.
"By joining The Collection, Weston Aviation engages into a collaborative approach to business growth along with combined benefits and support from its network."
Two launch customers, Cambridge City Airport and London Southend Airport have already joined The Collection with collaborative work taking place and already showing significant benefits
Weston Aviation operates five FBO and business aviation facilities in the UK and Ireland at Gloucestershire Airport, Cornwall Airport Newquay, Humberside Airport, Manchester Airport and Cork Airport. Formed in 1995, Weston Aviation is the second largest FBO network in the UK and Ireland.