Houston, Texas
World Fuel Services welcomes four new locations to its FBO networks
World Fuel Services is expanding its global strength with the addition of four new network locations.
Aircraft Specialists Jet Center at Gwinnett County Airport (KLZU) in Lawrenceville, Georgia, is joining the World Fuel Network, whilst Skyservice FBO in Vancouver (CYVR); Galaxy FBO (KADS) in Addison, Texas; and Chartright Air Group (CYKF) in Kitchener-Waterloo, Ontario are joining the Air Elite by World Fuel Network.
Malcolm Hawkins, senior vice president of business aviation global sales, World Fuel: "We are pleased to welcome these four locations to our global FBO networks. Flight operators traveling in the US and Canada now have even more opportunities to experience an elevated level of service from our member locations."
As members of the World Fuel Network, all four locations offer World Fuel Contract pricing, AVCARD by World Fuel acceptance, and World Fuel Rewards.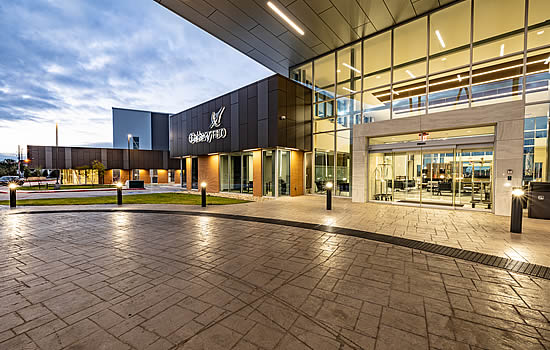 Galaxy FBO (KADS)
Galaxy FBO (KADS) is the premier choice for pilots and business travelers visiting the Dallas-Fort Worth metroplex, with a beautiful terminal, conference rooms, sophisticated lounges, seven-acre uninterrupted ramp and spacious hangars. Located on the southeast side of the field, Galaxy offers a large, uninterrupted ramp for aircraft parking and an enclosed VIP garage for passenger vehicles with a dedicated wash station.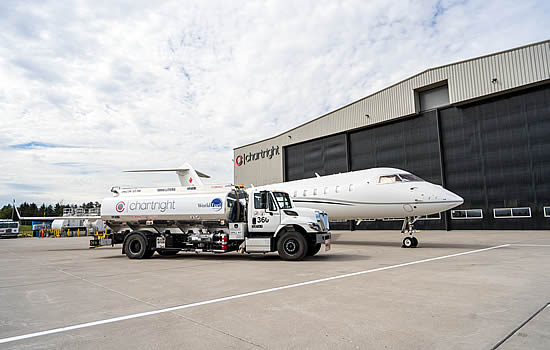 Chartright Air Group (CYKF)
Chartright Air Group (CYKF) provides a comfortable, convenient, and seamless experience for both passengers and crew, offering a full suite of modern amenities with a strong commitment to ensuring a truly exceptional travel experience. In addition to 75,000 square feet of heated hangar capacity and 150,000 square feet of ramp space, Chartright is a Transport Canada Approved Maintenance Organization (AMO) with an approved FAA Supplement to provide MRO services to US-registered aircraft.
New World Fuel Network member, Aircraft Jet Specialists (KLZU), is a 24/7 full-service FBO, and the largest provider on the field. The location offers onsite maintenance and avionics sales and services, and their 6,000-foot ILS runway provides easy, streamlined access to the Atlanta area. Aircraft Jet Specialists is also recognized by the Corporate Aircraft Association (CAA) as a Preferred FBO.
Skyservice Business Aviations Vancouver FBO (CYVR) is the sixth World Fuel Air Elite location for the company. Providing extensive ground handling, fueling, and hangarage services along with bespoke customer service, aircraft management, and private jet charter services, Skyservice Vancouver offers the highest standard of service and safety excellence while delivering exceptional guest experiences. The facility offers a multi-level passenger lounge, executive conference rooms, three heated hangars, and a 175,000 sq ft ramp space that can accommodate aircraft such as the Global 7500/8000 and Gulfstream 700/800.