Hunstville, Alabama
Signature hosts groundbreaking event for state-of-the-art Huntsville FBO
Signature Aviation marked the commencement of construction on its FBO facility at Huntsville International Airport (HSV) this week with a groundbreaking ceremony attended by key stakeholders including the Port of Huntsville Board of Directors, Huntsville and Madison County community leaders and members of the media.
Huntsville International Airport CEO Butch Roberts and other speakers highlighted the significance of this investment and the positive impact it will have on the region. The occasion marked a significant milestone in Signature Aviation's commitment to providing unparalleled services to the aviation community and solidifies its partnership with the airport.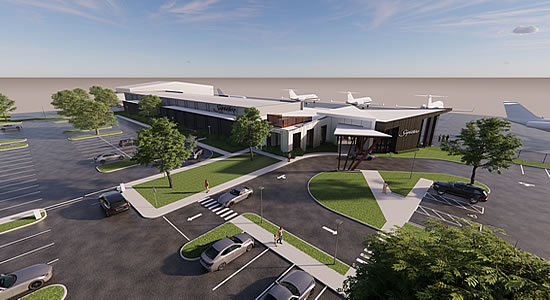 The new terminal at HSV is designed to meet the evolving needs of discerning travelers and aviation professionals, as well as serve as a gateway to Huntsville and its thriving aerospace industry, catering to private, corporate, and government aviation customers.
"The groundbreaking ceremony for Signature's new HSV facility is helping highlight the importance of Huntsville as a destination for private aviation and as a key hub for aerospace, defense, and information technology," said Marty Kretchman, Senior Vice President of Operations for Signature Aviation. "We're thrilled to be kickstarting the next step in our efforts to serve our customers and the Huntsville community."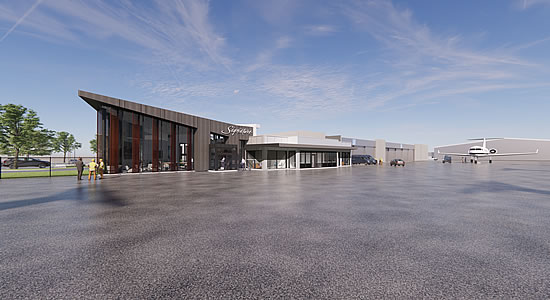 The $11.3m investment in the new facility underscores Signature Aviation's commitment to delivering exceptional service, efficiency, and operational excellence by featuring a wealth of new passenger amenities for Huntsville visitors. This includes a spacious and elegantly designed terminal, comfortable lounges, private meeting rooms, and concierge services.
The FBO will also commence a ramp expansion as a part of the facility upgrades, which should help to extend the front door experience of Signature HSV to a larger range of aircraft with a wider main ramp space.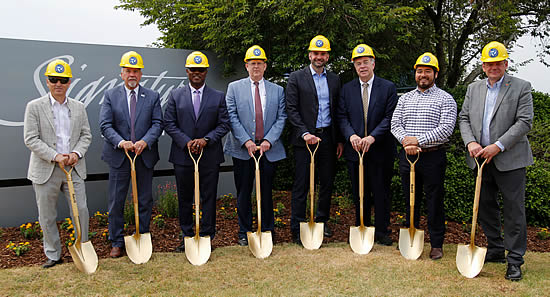 "Signature has been an important partner with the Port of Huntsville since 1992, and for more than three decades, they have been instrumental in contributing to our growth as a commercial airport and an inland port, especially in our cargo operations," said Butch Roberts, CEO for the Port of Huntsville. "Signature responded to growing demand for air cargo support by investing in fuel trucks to keep jets flying and cargo moving through HSV with quicker turnaround times."
Port of Huntsville Board Chair Trey Bentley recognized the importance of providing premium amenities to the general aviation community, many of whom are traveling on corporate or private aircraft:
"The first and last impressions that visiting corporate leadership will have of our community will be the air terminal they taxi up to when visiting Huntsville," he said. "As a private pilot and business owner, I understand the importance of these impressions, and at HSV, we have a first-class corporate aviation operation. This will be reflected in modern, attractive improvements to the Signature terminal."