Geneva, Switzerland
Gulfstream G800 makes continental debut
Long-range leader connects the US and Geneva using SAF
The all-new ultralong-range Gulfstream G800 made its Continental debut last week, arriving in Geneva for the 2023 European Business Aviation Convention & Exhibition.
The aircraft, the first G800 flight test article, flew from Savannah to Geneva on a blend of sustainable aviation fuel (SAF) from Gulfstream's dedicated supply. To date, all G800 test flights originating from Gulfstream's Savannah headquarters have flown on an SAF blend.
"By flying the G800 test aircraft to EBACE2023 this year, we are demonstrating the maturity of this program," said Mark Burns, president, Gulfstream. "The G800 presents a compelling combination of high-speed aerodynamics and fuel-efficient engines to decrease emissions and save flying time for our customers. Equipped with our latest advancements in technology and innovation, the G800 adds the industry's longest range to our aircraft portfolio. We are pleased to display a Gulfstream for every mission in Geneva."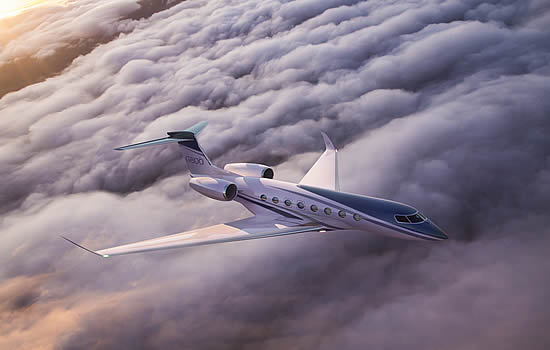 Powered by high-thrust Rolls-Royce Pearl 700 engines and the Gulfstream-designed wing and winglet, the G800 features enhanced fuel-efficiency and can fly 8,000 nautical miles/14,816 kilometers at Mach 0.85 and 7,000 nm/12,964 km at Mach 0.90. The G800 also features the Gulfstream Symmetry Flight Deck with active control sidesticks and the most extensive use of touch-screen technology in the industry.
The G800 cabin can be configured with up to four living areas with seating for up to 19 passengers and sleeping space for up to 10. The aircraft also features 100% fresh, never recirculated air; a plasma ionization purification system; and the lowest cabin altitude in the industry.
G700 sets speed record from Savannah to Tokyo on SAF
In further news, Gulfstream's G700 set a speed record using sustainable aviation fuel (SAF), traveling from Savannah to Tokyo at an average speed of Mach 0.89. The flight, recorded at 13 hours, marked the G700's first visit to Japan. This record was achieved as the company recently reached a milestone of more than 2 million nautical miles flown on SAF blends.
"We are innovating for a sustainable future and have been a leader in SAF use over the past decade," said Mark Burns. "Our latest city pair speed record further showcases the investments we are making in our next-generation fleet, as well as the commitment we've made to the industry to reduce our carbon dioxide emissions by 40% over a 15-year span, leading into 2034."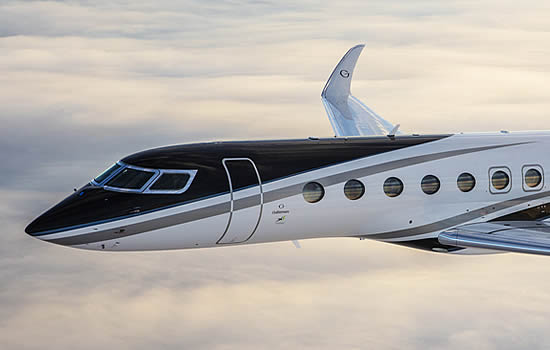 Gulfstream was the first business aircraft manufacturer to sign the World Economic Forum's Clean Skies for Tomorrow 2030 Ambition Statement, a declaration of intent to accelerate the supply and use of SAF technologies to reach 10% of global jet aviation fuel supply by 2030. The company was also the first original equipment manufacturer (OEM) to fly on 100% SAF in December 2022. The flight took place on a Gulfstream G650 in partnership with Rolls-Royce on the BR725 engine.
Recently, Gulfstream was the first OEM to receive National Business Aviation Association (NBAA) Sustainable Flight Department Accreditations in all four available categories: flight, operations, ground support and infrastructure. To date, Gulfstream has purchased more than 2 million gallons of SAF.