New York
Kenny Dichter steps down from Wheels Up
Wheels Up Founder Kenny Dichter has stepped away from his role as CEO at the company he established in 2013 and took public in 2021. He will continue to be a member of the Board of Directors.
The company also announced current Board member Ravi Thakran - former Group Chairman, Asia for LVMH and former Chairman and Founding Partner, L Catterton Asia - will serve as Executive Chairman, and that Chief Financial Officer Todd Smith has been named interim CEO, reporting to Thakran. Wheels Up has retained a leading executive search firm to identify a permanent CEO.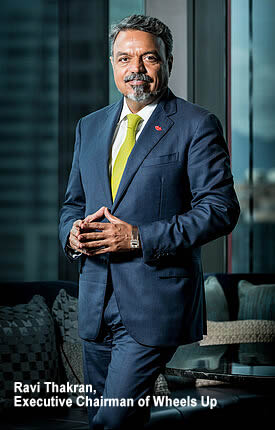 "I am honored to take on this new role at the head of one of the foremost global companies in private aviation. As Wheels Up continues to scale and evolve, I am looking forward to leveraging my experience leading some of the world's largest luxury brands to drive success in providing an extraordinary experience for our members while at the same time delivering on our commitments to profitable growth," Thakran said.
"I'd like to thank our founder Kenny Dichter for his vision and work to make Wheels Up what it is today - the leading on-demand charter operator in the United States with more than $1.5bn in revenue, more than 12,000 loyal members and customers and an iconic brand. I look forward to building on this foundation as we embark on the next phase for the company and its stakeholders."
Dichter founded Wheels Up in 2013 as part of a successful career as an entrepreneur, marketer and visionary. He twice disrupted the private aviation industry - first by pioneering the Marquis Jet fractional jet card in 2001 and later through a first-of-its-kind innovative membership model at Wheels Up. In 2021, Wheels Up became the first publicly traded private aviation company listing on the New York Stock Exchange. Today, Wheels Up is one of the largest private aviation companies in the world.
"I'd like to congratulate Ravi Thakran on his new role. Having worked closely with Ravi, I know he brings a sharp focus on the customer and a deep appreciation for what it means to deliver a premium experience," Dichter said.
"I would like to take this opportunity to thank our 12,000+ loyal members and customers - and the incredible Wheels Up team - who have made the company what it is today. As we continue our path to profitability, this is the right time to take on a new role where I will support Ravi and Todd and the business. I am looking forward to supporting Wheels Up as a shareholder, member of the Board, founder and a strong advocate for our brand and mission."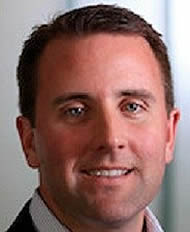 Todd Smith joined Wheels Up in 2022 following a 25-year career at General Electric where he worked in a number of senior divisional CFO roles, ultimately serving as Global Head of Financial Planning and Analysis and CFO for GE Corporate. He will continue to serve as the Wheels Up CFO.
"The changes we are making position Wheels Up to deliver attractive returns and profitability for shareholders and an amazing experience for members," Smith said. "I am excited to be working even closer with Ravi and Board, as well as the talented Wheels Up team, on our exciting next chapter. I would also like to thank Kenny for his vision, leadership and all of his contributions to Wheels Up."