Fort Lauderdale
VIP Completions' fully refurbished Challenger 604
VIP Completions, providers of aircraft completions and refurbishment services, has announced the delivery of a fully refurbished Bombardier Challenger 604.
The Challenger 604 was manufactured between 1995 and 2006. Typically configured for 10-12 passengers, it features a deluxe galley and lavatory. With a maximum range just over 4,000 nautical miles, about 360 Challenger 604s are in-service worldwide today.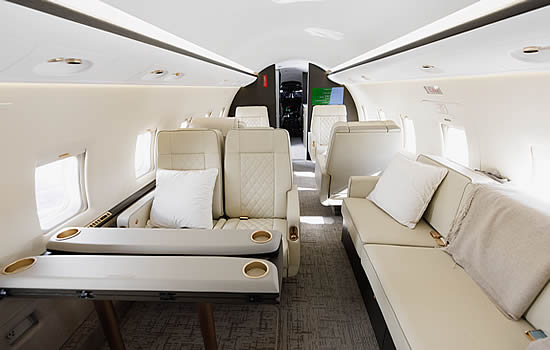 This project was remarkable because of its comprehensive scope. VIP Completions worked closely with its client to secure financing for purchase of the aircraft, managed a complete interior/exterior refurbishment and then modified the aircraft to meet commercial airworthiness standards in Canada, its registration destination.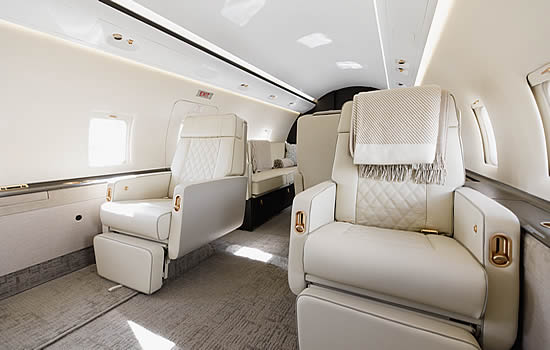 Design highlights include:
Eight luxurious custom-designed seats and divan upholstered with premium Garrett leathers - featuring subtle contrasting side panels and piping.
New Red Rock carpeting with matching Loro Piana fabric details and Garrett suede on dado panels.
Elegant new exterior color scheme - pearl platinum with brown and grey details.
Aircraft's "C" tail number concealed beneath temporary registration decals to ensure smooth transition upon arrival in Canada.
Cabin management system (CMS) and in-flight entertainment (IFE) highlights include:
CMS control via iPad and Crestron touch panels embedded at each seat location.
Custom ALTO audio system calibrated for cabin using ALTO's MySound optimization tool to ensure perfect sound.
Flush mounted high-definition monitors.
On-board Plex media server that provides virtually limitless content options.
Gogo Avance L5 Internet and WiFi.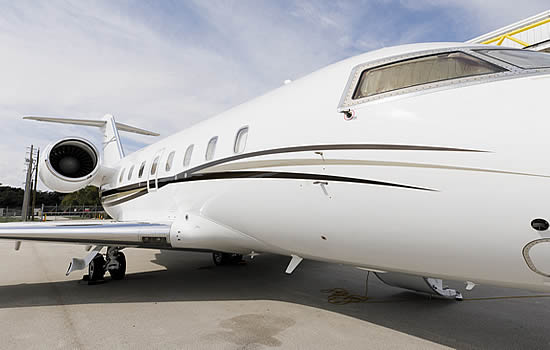 "We are very pleased to deliver this beautifully refurbished aircraft to our valued client," says Ben Shirazi, CEO, VIP Completions. "We began working with them to acquire the optimal aircraft for their needs. Then, we negotiated preferential financing terms. Afterwards, our team managed a complete interior/exterior refurbishment encompassing unique designs and materials, beautiful color schemes, appointments from top designers and the latest CMS/IFE technologies.
"Finally, since the aircraft will be registered in Canada, we coordinated the installation of a territory-specific service bulletin for cold weather operations. This turnkey approach reflects our multi-disciplinary expertise and our commitment to service excellence."