Savannah, Georgia
Gulfstream service expansions continue in Savannah
Gulfstream has announced the continued expansion of its Customer Support Savannah-based MRO footprint at Savannah/Hilton Head International Airport.
The latest expansion will create 250 new jobs and adds to the two existing Savannah-based service centers, the most recent of which opened in 2019 (pictured below).
This second phase of the new Savannah service center expansion represents a $98.5m investment and an additional 200,000 square feet/18,580 square meters and continues Gulfstream Customer Support's strategic network growth around the world. Like all new Gulfstream facilities, the new Savannah service center is being designed and built for sustainable operations.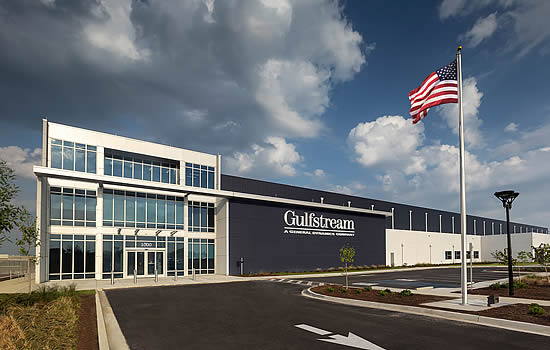 "We are excited to announce the latest development in Gulfstream's support of the growing demand for our fleet around the world," said Mark Burns, president, Gulfstream. "Continued investments in state-of-the-art products, modern customer support facilities and our communities set Gulfstream apart in our industry, and we are grateful to our partners at Savannah/Hilton Head airport, the Savannah Economic Development Authority and the Georgia Department of Economic Development, among others, for their support for our growth in the region."
Once completed, the new Gulfstream Customer Support MRO facility will add more resources in a wide range of services, including scheduled routine inspections, avionics installations, interior refurbishments and aircraft on ground services. The facility is expected to open in early 2024.
The new Gulfstream Customer Support Savannah announcement follows recent expansions in progress or completed in Mesa, Arizona; Fort Worth, Texas; Farnborough, England; Palm Beach, Florida; Appleton, Wisconsin; and Van Nuys, California.