| | | |
| --- | --- | --- |
| | | Top trends in fractional jet ownership for 2023 |
Nick Copley, president of SherpaReport, does the heavy lifting when it comes to defining what you need to know about access to business aviation, whether full ownership, fractional, jet cards or charters. This week he predicts that the next 12 months will continue to be very busy for the fractional market.
Fractional aircraft flights reached a new record level in 2022, with hours flown growing even more than charter flights or wholly owned flights, according to data from ARGUS TRAQPak.
These figures confirm the trend of significant growth across the whole of private aviation in the last two years. The next 12 months will continue to be very busy for the fractional market. The reasons are multifaceted, but key trends for increased activity relate to a wider variety of aircraft, shorter wait times to gain access to fractional ownership, a more favorable buyer's market, flexible structures, and an increased focus on sustainability.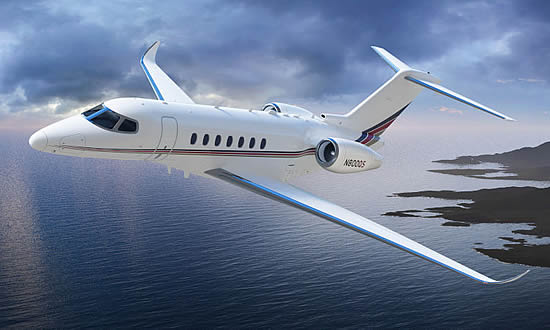 All fractional companies have placed orders with OEMs for new aircraft that are being delivered in 2023 and shortly thereafter, which will provide customers with a wider choice and shorter wait times | photo courtesy of NetJets.
New aircraft are being added to fractional fleets to meet a wider variety of needs
As more private and corporate owners show interest in the fractional space, the needs of fractional owners are diversifying and the variety of opportunities is growing. All fractional companies, therefore, including NetJets, Flexjet, PlaneSense, Airshare, AirSprint, Volato, Jet It, Nicholas Air, Volato, and flyExclusive, have placed orders with OEMs for new aircraft that are being delivered in 2023 and shortly thereafter.
The types of aircraft being ordered run the gamut from helicopters and turboprops to ultra-long-range jets.
Flexjet has recently added Gulfstream G650s and plans to add G700s, as well as super mid-sized jets such as Challenger 3500s. NetJets is also growing its fleet of ultra-long-range jets, ordering Bombardier Global 7500s and 8000s. It also placed an order for 100 additional Phenom 300 light jets during COVID. Other companies adding more light jets to their fleets include Volato, Jet It, PlaneSense, flyExclusive and AirSprint.
Fractional companies are not just replacing existing aircraft, they are adding to their fleets. NetJets, for example, is aiming to have 1,000 aircraft in its fleet by end of 2023 - up from 750 before the pandemic.
Flexjet is expanding its fleet from 160 aircraft pre-pandemic, to over 250 at the end of 2022, and anticipates taking delivery of approximately 40 additional aircraft in 2023.
The waitlist to become a fractional owner is diminishing
Wait times to buy a new fractional share have been extensive over the last few years, varying from several months to several years. However, the addition of hundreds of aircraft to fractional fleets in the US will put more fractional owners into their aircraft in 2023.
Smaller fractional providers, which offer smaller aircraft, generally have had shorter wait times. Whereas at NetJets, to get a fractional share in an entry-level light jet like a Phenom 300 meant a wait of over a year, getting a share on a Pilatus PC-24 at PlaneSense would be much faster.
Customers requiring large ultra-long-range jets will have a more limited choice between the big fractional companies like NetJets and Flexjet. In the coming year, however, the wait times at even the larger companies will diminish due to the new deliveries and leveling off for demand.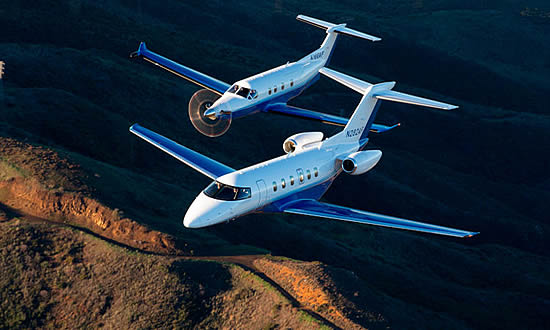 The addition of hundreds of aircraft to fractional fleets in the US will put more fractional owners into their aircraft in 2023 | image of Pilatus PC 12 and PC 24 courtesy of PlaneSense.

2023 will be a kinder year for buyers
This year, we'll start seeing something resembling more of a buyer's market. Historically, discounting has been available, but not recently due to the high demand. As the market starts to level out from the recent rapid growth and the supply of fractional aircraft increases, some level of negotiation is likely to return.
New flexible structures will entice some to fractional ownership
Traditional fractional agreements consist of four payments: the initial purchase, a monthly management fee, hourly usage charges, and variables, which include fuel. Newer providers have entered the market over the past few years and are trying alternative structures to woo customers including adjustments to those traditional agreements.
Some examples include no monthly management fees (flyExclusive and Volato), rebates (Volato), unlimited hours and days (Volato), using your fractional to train to be a pilot (Jet It), day-based programs (Jet It and Airshare), and designer aircraft with dedicated crew (Flexjet Red Label).
Sustainability
Customers who in the past shied away from ownership - whether full or fractional - due to environmental concerns may be at least partially swayed in 2023 and beyond.
The entire business aviation industry is aware of the need to increase sustainability and fractional companies are no exception. To differing degrees, fractional companies are increasing their use of sustainable aviation fuels (SAF), purchasing carbon offsets, pledging to become carbon neutral, using book-and-claim, and reducing their ground emissions.
As examples: NetJets has committed to buying 3 million gallons of SAF, while Flexjet offsets 300% of the carbon emissions from every flight. AirSprint, Volato and flyExclusive also have carbon offset programs.
Because SAF is not yet available at most airports, a "book-and-claim" registry allows an aircraft to utilize SAF where available while another operator pays for it and claims the credit - some operators are using this method. A number of operators are also reducing their environmental footprints on the ground, including AirSprint and NetJets. Finally, some newer aircraft being added have an Environmental Product Declaration, which confirms their sustainable sourcing and manufacturing.
While concerns about a changing economy and higher interest rates in many parts of the globe may affect the number of people ready to purchase a fraction of an aircraft, fractional ownership should continue growth in 2023 and beyond. The number of ultra-high net worth individuals (UHNWI) continues to increase globally. In addition, commercial flying is plagued with more headaches and delays now than it was before COVID-19, meaning those companies and people having switched to private aviation during the pandemic are expected to stay and more are likely to join their ranks.
Fractional is expected to secure business from these trends, as it remains more cost-effective than full ownership. The fact that a wider variety of aircraft is being added to fractional fleets, wait times to obtain a fractional ownership are going to be shorter, buyers will have greater negotiating power, incentives are being offered, and actions are being taken to reduce the environmental footprint will all help ensure the fractional market has a winning 2023.