HAI Heli Expo
Vulcan Aviation enters into JV with Kaan Air for rotary wing sales in UK & Ireland
Vulcan Aviation Limited has entered into a new equity joint venture arrangement for rotary wing sales with Kaan Air, of Istanbul, Turkey.
The new ventured to be called Vulkaan Helicopters has a remit to specifically promote the sale of large cabin helicopters such as the AW139 and AW189 in the UK and Ireland. Vulkaan will also promote used helicopter sales in addition to new ones.
For nearly two decades Kaan Air has been the exclusive distributor for Leonardo Helicopters in Turkey, an AW139 operator with several of these units in its fleet and it is an EASA Part 145 MRO as well as a Leonardo approved service centre. The 50/50 venture between Vulcan and Kaan Air brings together the significant rotary wing sales and operation of Kaan Air with the mutually compatible fixed wing sales, operation and maintenance expertise of the Vulcan Aviation Management team.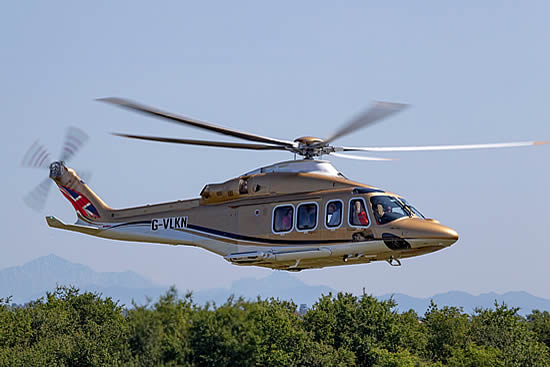 Working with affiliated company, Executive Jet Charter Limited (EJC), Vulkaan can also provide management and support for VIP helicopter operation specifically for the AW139 via the EJC UK CAA aircraft operations certificate. EJC is the largest AW139 operator in the UK with 4 AW139 helicopters in its portfolio. This significant concentration of AW139 operating experience adds to the strong capabilities of Vulkaan in dealing with the AW139 VIP operation.
The Chairman of Kaan Air, Ferda Yildiz, commented, "I am delighted today to announce the joint venture between Kaan Air and Vulcan Aviation. This is the culmination of over a year's discussions between the parties to address the considerable opportunities that exist in the UK and Ireland for the larger helicopters, including the highly successful AW139. Working with Vulkaan and promoting the sale of large cabin helicopters such as the AW139 and AW189 we look forward to expanding our capabilities into the UK and Irish markets; collectively the 5th largest civil helicopter market in the world."
Vulcan Aviation's Trevor Esling said, "On behalf of the Directors of Vulcan Aviation we are extremely pleased with the addition of the rotary wing capabilities and experience of the Kaan Air company. Under the guidance and vision of Mr. Yildiz the Kaan Air Company has grown substantially and now dominates the commercial Turkish helicopter market.
"This new venture in the UK and Ireland, when combined with Kaan Air's long relationship with Leonardo Helicopters, is a natural fit to Vulcan's existing fixed wing business, especially when combined with the sales of the class leading large cabin helicopters. Rotary and fixed wing ownership are natural "stable mates" with considerable synergy existing in the sales, operation and support expectations of the customer base. Our ability to offer our potential customers AOC operational support & knowledge for both fixed and rotary wing aircraft is a considerable advantage in today's more challenging operational environment."
The Vulkaan Helicopters Limited is based at its new sales office at the Business Aviation Centre of Farnborough Airport which is now fully operational."