Stans, Switzerland
Jetfly receives tenth PC-24 Super Versatile Jet
Jetfly has now taken delivery of its tenth PC-24, finished in an eye-catching Philippe Starck design. It marks another milestone in a successful partnership of over 20 years between Pilatus and the world's largest PC-24 operator, the Luxembourg-based fractional ownership specialist.
Launched in 1999, Jetfly operates mainly in western Europe. At Jetfly, each customer owns a share in an aircraft, and is thus entitled to use the aircraft whenever he or she wishes.
"Since adding the first PC-24 to our fleet in 2018, we have seen more and more customers wanting to fly with this amazingly spacious versatile jet. It's the perfect aircraft for us; our passengers appreciate and love it!" said Jetfly CEO, Cédric Lescop.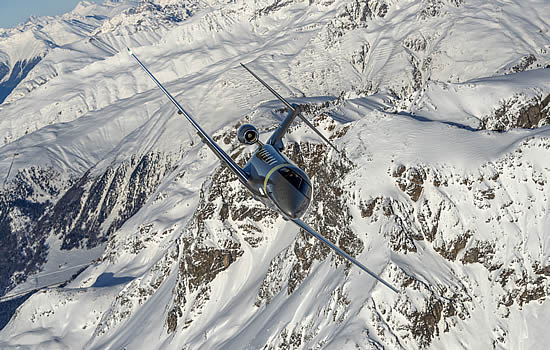 "Our customers enjoy the bright, exceptionally large cabin with eight individually adjustable seats," he continues "The generous stowage space and cargo door allow for transport of large or bulky items of luggage. Passengers also like the fact that the PC-24 is capable of landing on very short runways. Thanks to this unique capability, they can fly to destinations not open to other jets: we can fly into St. Tropez/La Môle or Gstaad, for example. So, we take our passengers faster and closer to their destination, saving them valuable time. You can only do that in a PC-24", Lescop adds.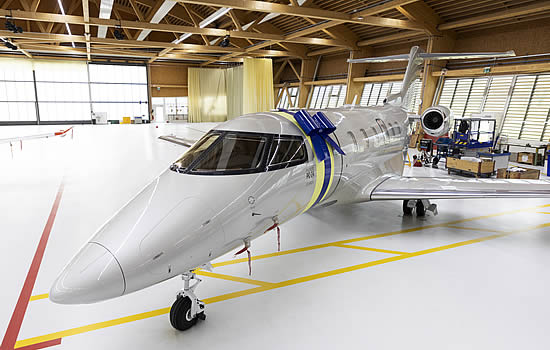 Ignaz Gretener, VP General Aviation at Pilatus, adds: "Jetfly offers its customers a perfect service. It is remarkable to see how the fleet of PC-24 fractional operators has grown both in the USA and in Europe since the PC-24 was launched in 2018. More and more customers are deciding they cannot do without the ergonomic design, flexibility, and safety of our "Swiss Made" business jet. In addition, its fuel-efficient turbofan engines which can run on sustainable aviation fuel (SAF), ensure cost-effective use."