Ajdovščina, Slovenia
Pipistrel selects Lincoln Park Aviation as a US distributor
Pipistrel, a Textron company, has announced Lincoln Park Aviation (LPA), a leading General Aviation sales, maintenance and consulting provider, as its distributor for 15 states in the eastern United States.
With more than 35 years of experience in aviation, LPA will handle Pipistrel two- and four-seat aircraft sales and support including the fully electric Velis Electro and the Panthera, a four-seat, low-wing aircraft designed for long-range, high-performance flying.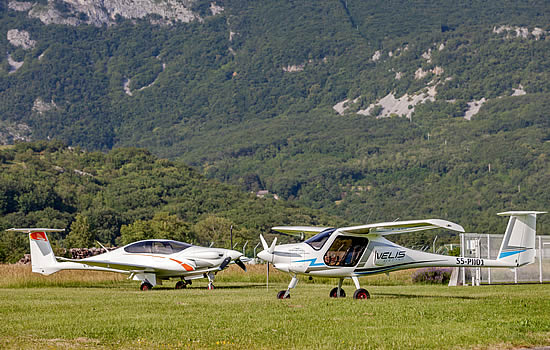 Pipistrel Panthera (left) and Vellis Electro.
"Lincoln Park Aviation shares Pipistrel's vision of bringing the next generation of aircraft to the US. We are delighted to welcome LPA to the Pipistrel family and have no doubt that they will deliver the highest quality of service to our customers as Pipistrel grows its sales and distribution network," says Steve Mckenna, director of Sales and Marketing, Pipistrel.
"Serving Pipistrel's US customers in the eastern United States is an honor," adds Frank Galella, president, LPA. "With our knowledge of both General Aviation and UAV markets, we're keen to begin supporting Pipistrel customers throughout this region. It's exciting to be part of the future of aviation."
LPA will oversee sales and service in Connecticut, Delaware, New Hampshire, New Jersey, New York, North Carolina, South Carolina, Maryland, Massachusetts, Maine, Rhode Island, Pennsylvania, West Virginia, Virginia and Vermont.