Farnborough, UK
New study highlights how Farnborough Airport is boosting regional prosperity
A new study published last week has found that the economic impact of Farnborough Airport has surpassed all previous expectations.
Commissioned by Rushmoor Borough Council, the study shows that over the last decade the Airport has had a significant impact on the prosperity and success of the local area, with total employment directly and indirectly associated with the Airport growing by 57%, and the value generated in the production of goods and services (Direct Gross Value Added - GVA) increasing 63%.
Furthermore, it concluded for every 100 Air Traffic Movements, the Airport supports 10 jobs and generates approximately £0.5 million GVA.
Accounting for around 7% of the total land mass of Rushmoor Borough, Farnborough Airport is one of the largest employment centres in the region, with a large majority of the company's employees living within a 10-mile radius of the site.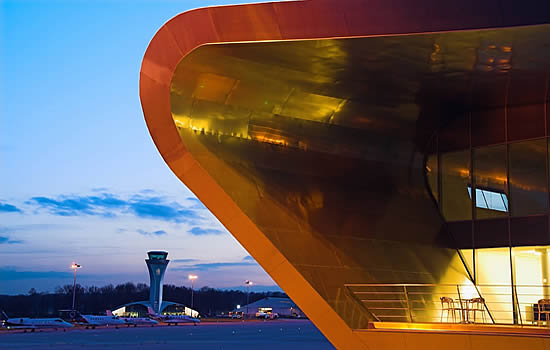 "We are proud of our long-standing history of contributing to the economic wellbeing of the region," said Simon Geere, CEO, Farnborough Airport. "Creating jobs, which are resilient in times of change, is core to what we do. Through continued investment, we plan to support the creation of many more jobs and further economic growth."
Further investment in the Airport's facilities and infrastructure, such as the current construction of the new £55m hangar Domus III, has helped the Airport become the leading airport in Europe for premium air travel connectivity, while continuing to underpin employment in the area. This includes attracting aviation, aerospace and other associated industries to Farnborough. At present, the Airport has more than 70 tenants, putting it at the heart of a dynamic and fast-growing aerospace and aviation industry cluster.
This further adds to the appeal of the Borough where further investment is concerned. Earlier this year, the Borough Council was awarded £20m in Levelling Up funding to help regenerate Farnborough town centre and create a new community hub in the centre of the town. As a flagship employer of the town, borough and region, Farnborough Airport is proud to complement this investment and further drive regional prosperity.