Berlin, Germany
FAI Technik expands with new maintenance base at Berlin Brandenburg Airport
German MRO service provider FAI Technik GmbH, a 100 % subsidiary of Germany´s special mission operator FAI rent-a-jet, has expanded its presence in Germany with the opening today of a maintenance base at the all new "Willy Brandt" Berlin Brandenburg Airport (BER), in the country's capital.
At BER, FAI will offer line and base maintenance for the full line of Hawker HS125 series, Beechcraft Premier 1/1A and King Air series aircraft as well line maintenance checks up to 1C for Gulfstream models including G280, G450, G500, G550, G650 and G650ER.
Additionally, an AOG-team for Learjet and Bombardier aircraft will be deployed to support FAI´s own fleet of Learjet 60, Challenger 604 and Global Express BD700 aircraft which regularly operate in and out of BER. The new facility will complement FAI's existing centre of competence for base maintenance and modifications of Learjet and Bombardier aircraft at its headquarters at Albrecht Duerer Airport, Nuremberg.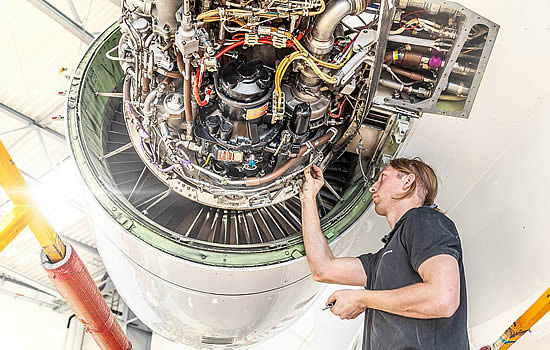 FAI will employ over 90% of Beechcraft Berlin Aviation's (BBA) former workforce at the new facility, following BBA's filing for insolvency in spring 2022.
Located at the airport's General Aviation Terminal (GAT), FAI's new facility includes over 3,400 m² of hangar floor space and another 1,300 m² of workshops, stores and offices. FAI Technik becomes the second MRO serving business aircraft at BER and the only one to support more than one aircraft manufacturer for maintenance services.
FAI's Group Chairman Siegfried Axtmann, comments: "We are delighted to announce FAI Technik's presence at Germany´s capital airport which will nicely complement our existing MRO facility at Nuremberg. We are also pleased to be able to retain more than 30 highly qualified ex-BBA staff members who will continue supporting BBA´s clients and contribute to the growth and prosperity of FAI's Maintenance division."
In related news, FAI rent-a-jet is planning to expand its management services for BER-based aircraft and is already operating two aircraft (a BD700 and a CL 604) based at the airport.