Behind the scenes of a private jet flight

By Kevin Singh, founder and president, Icarus Jet.
Kevin Singh discusses how trip support services, an often-overlooked aspect in the business aviation industry, is the gel that brings everything together - safety, comfort, and even luxury.
Whether you're an aircraft owner, pilot, or managing an entire corporate flight department, there are a series of defining variables in every private aircraft operation. More often than not, these moving parts require pre-established relationships with multiple stakeholders in distant countries - authorities, local vendors for ground handling, and reliable fuel rates, among many others.
Yet, the growing private jet demand during the past 18 months and the increased number of global movements have showcased a lack of comprehensive solutions for trip support services. Trust me, I'm also a pilot and have personally evidenced this for years - while there are many scattered services, those in charge of a safe operation do not have the time to worry about sourcing the best options, usually paying more, and ignoring the reliability of service, especially thousands of miles away from the home base.
My team at Icarus Jet recently demonstrated the importance of trust-based relationships and experience on the field. While providing trip support services for a client on a roundtrip flight from Europe to Israel, local authorities weren't initially approving the arrival of the aircraft in the country after we provided all the standard details for clearance.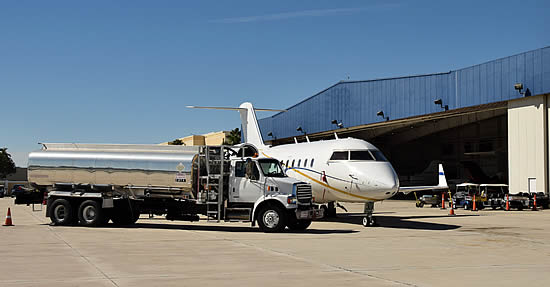 We immediately knew that the most likely reason was that The Aviation Security Operations Center (ASOC) is very strict with new aircraft entering Israel and went above and beyond to quickly submit further information about the jet. The response was positive, and the flight was executed without any setbacks. This solution was only possible thanks to a track record of operations in the region and a dedicated trip support team.
The customer, on the other hand, was continuously informed of all the steps in the process and potential scenarios. Minimizing the levels of uncertainty in aviation is the key to a seamless operation. You must also account that the previous scenario is embedded in only one of the variables provided by a one-stop shop international trip support service: overflight and landing permits.
Furthermore, also within the documentation realm, each flight has to provide local authorities with at least 10 documents to obtain landing permits: certificates for airworthiness, insurance, and noise, aircraft registration, crew employment history, passports, immigration documentation, and the complete schedule of the flight, among others.
We also know that the permit lead time in Israel is 72 hours but based on experience and if the aircraft is commonly flying in Israel, we can obtain urgent landing permits. In essence, this requires dedicated professionals supporting the crew, there is no way around that fact.
And this is worrisome because the increased demand in global private aviation has brought new players to the industry that state the ability to provide this service, especially brokers that don't have any knowledge about aircraft operations, but that only act as an intermediary party in the entire process without an all-hands-on-deck approach. The general aviation industry needs to be held to a different standard. Safety and its entire image are at stake.
What to expect in a trip support package
A private flight is composed of several processes before, during, and after the operation. Did you know that different trip support packages may be needed for different aircraft sizes and also when traveling internationally instead of domestically? In fact, at Icarus Jet, we have a tailored package for small, medium, and large-sized aircraft. Every pilot knows this yet, again, a lack of one-stop solutions especially in remote places avoids them from maximizing their own travel experience as well as the passengers'.
A full-scope international trip support service package includes flight planning, briefing, and watch, which encompasses the safety aspect of an operation, while also accounting for ground handling, fuel planning, and overflight permits. Other variables such as hotel accommodation and ground transportation are also part of the possibilities. All these services can be executed by only one company, leaving in the hands of professionals the arrangements of a flight, and allowing the crew to worry about the operational aspects and the passengers to enjoy the experience.
Another relevant and overlooked aspect of trip support arrangements is choosing a company with a physical on-location presence. That rare aspect can go such a long way, as adding a name to the face adds incalculable value for local authorities and when negotiating the best pricing rates with vendors.
I cannot stress enough the importance of relying on trustworthy companies to provide trip support services. There's just too much on the line for all the involved parties, owners, crew, passengers, and flight planning managers. A safe and sound private jet flight will always depend on the quality of the trip support service, especially today when private aviation has reestablished its focus as a tool instead of a luxury after record-breaking demand during the pandemic.

Icarus Jet is an aircraft management and private jet charter brokerage firm based in Dallas, Texas with offices in London, Dubai, and Nairobi. With the highest safety rating for private aircraft charter and private jet management, the company's vision is excellence in safety, privacy, and service. Their mission is 'Empowering humans and leave a trail of genius'.