Malaga, Spain
AES expands internationally with launch into Spain
Leading aircraft design and certification specialist, Aerospace Engineering Solutions (AES), is powering into 2023 with the launch of a new office in Malaga, Spain, as the company embarks on a phase of international expansion.
Trading as AES Spain, a wholly-owned subsidiary of AES, the new operation will enable the business to develop new partnerships with commercial and private aviation clients across Europe, which will benefit from the unrestricted level 2A Design Organisation Approval (DOA) capability held by AES.
Located at Malaga's state-of-the-art business incubator technology park, BIC Euronova, AES Spain is the first DOA in Malaga and only the second in Andalucía. The new operation has also become a member of the Andalucía Aerospace cluster of more than sixty aerospace companies based in the region, for the purpose of fostering technological developments, potential project collaboration and strengthening its international presence.
In addition to a team of highly skilled design engineers, AES Spain has recruited two aerospace engineering graduates from the University of Malaga, as part of the company's commitment to future-proofing its skills base.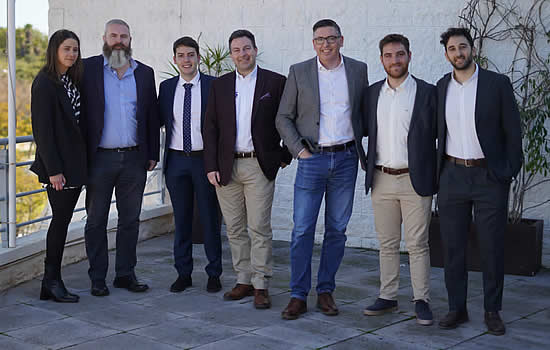 Speaking at the launch of AES Spain, Anton Heissig, Director and Head of Design, said: "The launch of our new office in Malaga is testament to the support of all the AES team, shareholders, clients and partners, which has enabled us to expand our international capacity as part of the company's strategy for growth. We are proud to be the first DOA based in Malaga, which gives AES a solid footing in Europe and a deeper integration with our continental partners.
"We are also delighted to welcome new Spanish personnel onboard and look forward to building partnerships within the Andalucía Aerospace cluster, which we see as a valuable network for growing our presence within the European aviation community."
Lola Lahoz, Malaga Design Office Manager and Deputy Head of Office of Airworthiness, commented: "Our new DOA Office in Malaga provides an excellent base to build the profile and capacity of AES internationally, both in civil and military aviation markets. BIC Euronova is the ideal environment to help AES expand its expertise in aerospace certification with current and new business sectors such as drone certification in collaboration with the Andalucia Aerospace cluster.
"We also aim to further develop links with Spanish universities and build a base to forge links in other Spanish speaking countries in South America."