Dubai, UAE
Vista records outstanding 2022 with revenue up over 50% YoY
Vista Global Holding (Vista), the world's leading global private aviation group, provides a market update and overview into its exceptional performance for 2022, reflecting the positive trends across its dynamic global markets and unprecedented levels of demand from existing and new Members.
2022 was yet another outstanding year for Vista. The Group continues to see strong growth across its subscription solutions and services, with revenue up over 50% against the same period 2021. This has been driven by a surge of 74% in VistaJet's Program membership gross hours sold during 2022, equating to over three times pre-pandemic levels, and gives great visibility on forward demand owing to three-year client signings.
The strong performance reflects yet another year of record-breaking flying across all core markets despite a series of macroeconomic events as the total growth in fight numbers increased globally by 28% YOY. Regionally, the US saw a 41% increase in number of flights during 2022, with Asia, Europe and the Middle East up 69%, 29% and 22% respectively. New York became the number one location for number of flights during the year, followed by London and Paris.
Thomas Flohr, Vista's Founder and Chairman said: "It has been an incredible 2022 for Vista with strong growth across all of our core regions and offerings during the year. Our 2022 results clearly show that Vista is the go-to solution for new and existing Members who are increasingly turning to asset-free offerings. We have hugely invested in our global infrastructure, ensuring our clients have the best aircraft available, across every corner of the world, backed by the latest technology.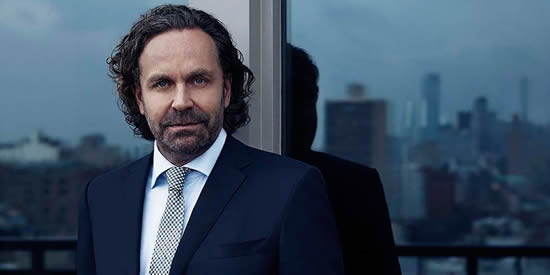 Thomas Flohr.
"Our strong performance is supported by a significant expansion of our fleet in 2022 to support our commitment of providing the best value to our clients. The landmark acquisitions of both Air Hamburg - the largest private jet operator in Europe by number of flights - and Jet Edge - the leading US provider of large cabin and super-midsize charter and management services - significantly expanded our scale in the US, Europe and the Middle East, further cementing our leading global position. We also expanded our industry-leading Global 7500 fleet to 18. While our acquisition of Camber Technologies augments the Group's existing technology capabilities to help further automate fleet scheduling, booking and sourcing.
"As we start 2023, I am happy to announce Vista's investment in Dufour Aerospace, supporting the development of sustainable aviation technologies and air mobility solutions with their innovative tilt-wing VTOL and eVTOL technologies and aerospace products, and reiterates our commitment to ensuring a greener future for our industry and clients.
"I am incredibly excited for the future. More and more clients globally are recognizing that Vista provides the best value and end-to-end experience, and our expanded team of over 4,000 experts are fully committed to developing the next-era of innovative and advanced flying solutions across the globe. This will only strengthen Vista's unrivaled customer offering and our position as the world's largest on demand provider."
The expansion of Vista's global fleet has been critical in meeting the surge in demand. During 2022, Vista added 117 net aircraft, including even more Global 7500 jets, now at 18 - the world's largest fleet of this game-changing aircraft - bringing the Vista Members' fleet to over 360 aircraft around the world. To best service clients over the next decade, the Group continues its investment in an extensive refurbishment program across the fleet including the adoption of KU or KA band Wi-Fi on board all aircraft.
During 2022, Vista streamlined its global subscription offerings across both the VistaJet and XO brands, introducing the VistaJet VJ25 membership and XO Membership. The evolving portfolio of membership options ensures every private aviation client can find a simple, flexible and secure solution for their flying needs. The Group's focus on integration to offer seamless global services is further underpinned with the roll-out of Vista Flight Support.
As a business Vista has renewed its commitment to cleaner aviation and is championing the industry to progressively address the sustainability challenges issues it is facing. It continues to advocate externally for the widespread adoption of Sustainable Aviation Fuel (SAF) in the industry, as demonstrated by its agreement with AEG Fuels to purchase SAF produced by OMV at Vienna International Airport.