Toronto
Preowned single engine helicopter sales decline, inventory stays low in 2022
Aero Asset's Heli Market Trends 2022 Annual Single Engine Report shows preowned helicopter sales were down 12 percent compared to 2021.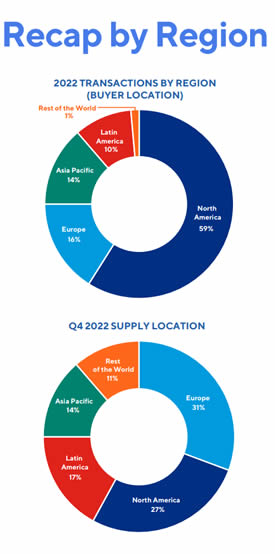 The report covers single engine preowned helicopter models in production and variants, with recent retail sales activity in all configurations.
For the year, 2022 saw 212 units sell, 12 percent lower than 2021. The dollar volume of those sales was $387m, down 15 percent from 2021.
"North American buyers accounted for nearly 60 percent of all single engine transactions in 2022 while retail transactions in Europe fell 40 percent year over year," said Aero Asset VP Market Research Valerie Pereira. "Inventory for sale plummeted 40 percent year over year, but rose in the fourth quarter, and actually tripled in North America between the second and last quarters of 2022," she added.
The most liquid preowned market in 2022 was the Airbus AS350 B3/H125, followed by the Bell 407/GX/P/I and the Airbus EC130 B4/H130. All three markets boast just five months of supply at 2022 trade levels. The least liquid market, the Leonardo AW119, ranked last with a nonetheless strong absorption rate of 10 months.
VIP singles accounted for 60 percent of all transactions in 2022 while the supply of helicopters configured for EMS remains at all-time low. The supply of utility helicopters for sale dropped 30 percent year over year.

Download the full report at: https://aeroasset.com/report