United Kingdom
Voluxis announces new Pilot Academy programme
Voluxis, the international private jet charter and aircraft management operator, has announced a new aircrew apprentice scheme, the Voluxis Pilot Academy.
Gavin Copus, Senior Commercial Director of Voluxis, commented: "We are looking to help aspiring pilots, who may not be in the right financial position to fully fund themselves. And, it goes without saying, a passion for flying is a must.
"The aim is to build our own pilot talent, with candidates who are committed to the Voluxis brand and, whilst training, are a fully contributing member to our operations team."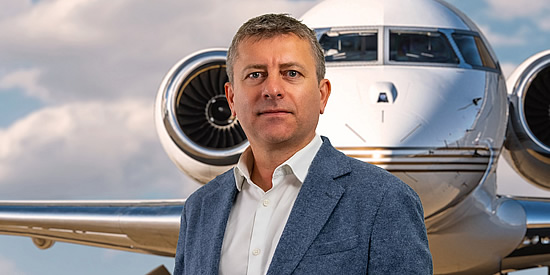 Gavin Copus, Senior Commercial Director, Voluxis.
The programme length will be three years, where the successful candidate(s) would be starting at Operations Assistant level, their career path would take in Operations Controller, up to Manager position, by which time they would have a substantial training fund, by way of an annual financial contribution.
Copus concluded: "We believe we have created an appealing programme to aviation enthusiasts, which will build an internal pipeline of talent for our current and future aircraft whilst supporting the current needs of operations."
Voluxis, which has bases at Farnborough and Biggin Hill in London, currently has a diverse fleet of aircraft available for private charter, including Bombardier, Embraer and Gulfstream.
Representatives from Voluxis will be attending the Farnborough Careers Day on January 23rd at the Aviator Hotel, located next to the airport, to talk through the scheme.
For more info, visit: www.voluxis.com/career-opportunities