Ann Arbor, Michigan
Avfuel welcomes jetCenters of Colorado-FNL to branded FBO network
Avfuel Corporation has welcomed jetCenters of Colorado's FNL location as a branded FBO partner effective January 14th.
The addition brings all three premier, fullservice jetCenters' locations - Denver (APA), Colorado Springs (COS) and FNL - into the Avfuel Network.
The FNL location also boasts an updated facility, transient hangars and free Wi-Fi, along with crew amenities including private pilot and crew lounges, showers and crew cars. Located at the Northern Colorado Regional Airport, jetCenters of Colorado FNL is the only Northern Colorado FBO open 24/7 and the gateway to the Estes Park, a city that serves as a base for visitors to Rocky Mountain National Park.
"We're thrilled to have the jetCenters of Colorado FBOs under the Avfuel umbrella," Mark Haynes, vice president of sales for Avfuel, said. "jetCenters commitment to its customers is well known, and Avfuel is honored to be considered the best-choice fuel supplier for those customers, from business and general aviation to military aircraft operations."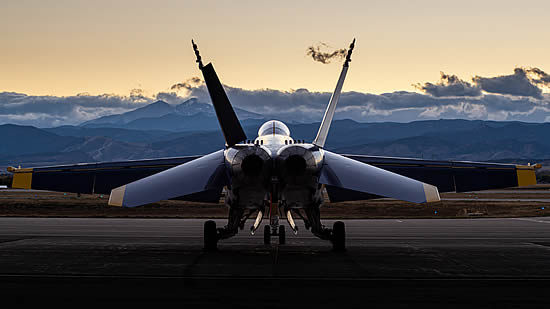 "Having Avfuel providing fuel for all three FBOs was the right move for us," Tony Buckley, jetCenters of Colorado's President and CEO, said. "It will help streamline our business, and elevate our customers' experience."
Customer benefits include competitive fuel prices and Avfuel's convenient purchasing with the Avfuel Pro Card, allowing purchases of all items - with or without a fuel purchase—to be made in one transaction.
Serving the Rocky Mountains' gateway cities, jetCenters of Colorado began with its first FBO in Denver (APA), 43 years ago in 1979, growing to include Colorado Springs (COS) in 1985 and Ft. Collins-Loveland (FNL) in 1994.
Its long history and strategic growth have allowed jetCenters of Colorado to establish itself as the first choice FBO network in the state. Headquartered in Denver's Greenwood Village, the company's three locations combined operate 270 acres of aviation real estate with 700,000 square feet of heated hangar housing more than 200 based jet aircraft, and the company sells in excess of 21 million gallons of aviation fuel annually.