United Kingdom
Air Charter Scotland offers two new Embraer Praetor 600s for charter
Adds new Liverpool, UK base
Air Charter Scotland Ltd (ACSL) has ushered in the New Year with additional charter capacity in the shape of two brand new, super mid-size Embraer Praetor 600 business jets.
G-MCEN is positioned out of London Luton Airport at Signature Flight Support's FBO, while G-GDAB's main base is at Liverpool John Lennon Airport.
Embraer's Praetor family has been hailed as a gamechanger in its size category. With a range of 4,000nm (7,408km), the Praetor 600 is capable of operating direct flights from London to New York in 7.5 hours and London to Dubai in 6.5 hours. Since coming online in October and December 2022 respectively, Air Charter Scotland's aircraft have undertaken charter flights to the Caribbean and the Middle East.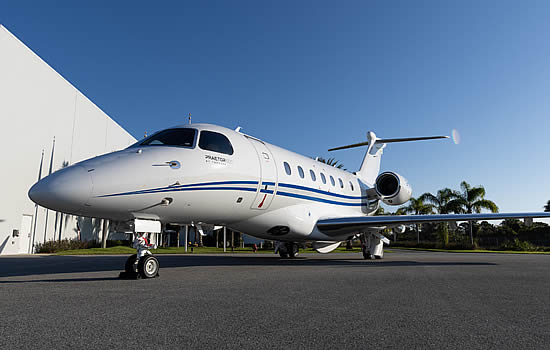 "We are delighted to have introduced these technologically-advanced aircraft into service and on the G-register," said Air Charter Scotland COO Derek Thomson. The Praetor offers a generous, exceptional cabin for nine passengers. It is ideal for shorter runway airports too, including Cannes Mandelieu, enabling great flexibility for our clients."
"Private air charter has been embraced by many new customers these past 24 months," he added. Leisure travel has been the prime reason, but since the autumn, business executives and corporates are coming back too. "Whether it's peace of mind for health, wishing to avoid queues and delays at hub airports, not having to stay overnight for a business trip, or the fact that a once regular air service is no longer - the level of charter interest we are experiencing remains strong."
The two new Praetor 600s feature a state-of-the-art air quality management system which deliver 100% fresh air throughout the cabin, further bolstered by HEPA filters which filter out bacteria and viruses. Both aircraft are fitted with MedAire's Universal Precaution Kit, offering further protection for passengers and crew.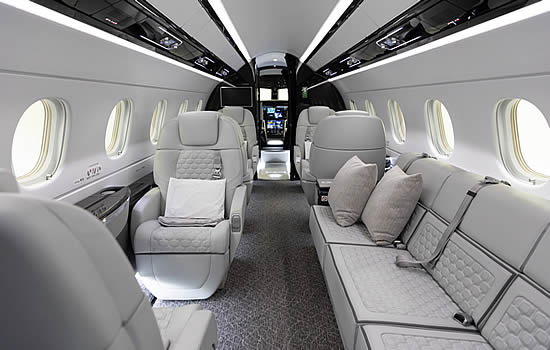 High-speed broadband inflight connectivity features courtesy of Satcom Direct, enabling Air Charter Scotland charter clients to benefit from tailored service packages and global 24/7/365 customer support. Supporting the arrangement Inmarsat's Jet Connex Ka-band services enhance passenger productivity, or relaxation, through high-speed cabin WiFi capabilities, which can be accessed through their personal devices.
The introduction of the latest aircraft builds on a solid 14-year relationship flying Embraer executive jets, which started with Legacy 600 G-WCCI, one of the first Legacy aircraft into the UK.
With recently added CAMO accreditation in the UK and Europe with sister company Air Charter Scotland Europe, Air Charter Scotland was able to facilitate the formal handover of both aircraft in Melbourne, FL. Having an experienced inhouse CAMO team is beneficial for aircraft owners whose aircraft they manage, being fully conversant with the flux in regulations supporting aircraft in the UK and European markets.
Air Charter Scotland Europe was one of the first UK air charter companies to be established in Malta in early 2021, enabling its France and Malta based business jets to operate individual with the EU without having to request a permit.