Washington, DC
ACSF mourns the passing of aviation safety expert, Russ Lawton
The Air Charter Safety Foundation (ACSF) is deeply saddened by the passing of Russ Lawton, who held key roles within aviation safety organizations for more than 40 years, including most recently as the Foundation's Vice President of Operations. After a prolonged illness, he died on January 14th at the age of 70.
"It would be difficult to overstate the significance of Russ Lawton in the development of aviation safety programs for on-demand charter operators and corporate flight departments," said ACSF President Bryan Burns. "A true gentleman and beloved industry colleague, Russ was respected for his vision, leadership, integrity, knowledge and strong advocacy for our aviation safety community."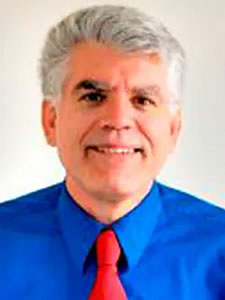 The ACSF's first full-time employee, Lawton joined the Foundation in 2006 as the Director of Safety Management, charged with developing the first Industry Audit Standard (IAS) for air charter and fractional operators. In this capacity, he created the standards by which third-party auditors would use to accredit member organizations. The IAS was, and continues to be, the most stringent, robust aviation safety standard available for Part 91 and 135 operators.
During Lawton's tenure from 2006 to 2022, the ACSF grew its membership from zero to nearly 300 companies. He also helped to develop and facilitate the highly respected ACSF Safety Symposium, drawing hundreds of aviation safety experts annually. And one of his most significant accomplishments was founding the ACSF's Aviation Safety Action Program (ASAP) in partnership with the Federal Aviation Administration (FAA). The ASAP allows smaller aircraft operators a safety-reporting program that tracks potential issues without fear of enforcement.
For more than 40 years, Lawton shared his aviation safety expertise in various volunteer capacities. The FAA selected him to serve on its aviation rulemaking committee, tasked with developing Safety Management System (SMS) requirements for air carriers, repair stations and others. He was a member of the ASIAS General Issues and Analysis team, and was previously responsible for developing and implementing SMS programs for member companies of the National Air Transportation Association (NATA). And, for more than 15 years, he was an active member of the National Business Aviation Association's Safety Committee. Additionally, he has contributed as an editorial consultant to the Flight Safety Foundation and served as Editor-in-Chief of the "IFR Refresher" magazine.
Prior to joining the ACSF, Russ was the Director of Operations for Wyvern Consulting, in Nashua, New Hampshire, where he was the company's lead safety auditor. He was in the first group of accredited auditors for the International Standard for Business Aircraft Operations (IS-BAO).
From 1987 to 2000, Lawton was an Analyst and Consultant for Events Analysis Inc. & Advanced Aviation Concepts where he assisted the National Safety Transportation Board (NTSB) and the FAA on various safety initiatives. For 11 years prior, he served as Vice President of Operations for the Aircraft Owners and Pilots Association (AOPA) and its AOPA Air Safety Foundation based in Frederick, Maryland.
Raised in Ann Arbor, Michigan, Russ earned a master's degree in safety from the University of Southern California and a bachelor's in air commerce from the Florida Institute of Technology. In 2022, he was the recipient of the prestigious Business Aviation Meritorious Service Award from the Flight Safety Foundation for his outstanding service and contributions to corporate aviation safety.
Lawton is survived by his wife of 38 years, Sherry Marshall, his step-daughter, Cara Marshall of Savannah, Georgia, and two grandsons.
A Celebration of Life will be held in February. In lieu of flowers, the Lawton family has asked that donations be made to the Air Charter Safety Foundation, 1800 M St NW Suite 400S, Washington, DC 20036. Details regarding a scholarship in Russ Lawton's name will be forthcoming.