Athens, Greece
Balance Aviation showcases the Pilatus PC-12 NGX at Athens Flying Week
Presented to the general public for the first time in Greece
Balance Aviation, the exclusive authorized Pilatus sales and service center in Armenia, Azerbaijan, Bulgaria, Cyprus, Georgia, Greece, Uzbekistan and Kazakhstan, presented the legendary single-engine turboprop Pilatus PC-12 NGX at the static display during Athens Flying Week (AFW) Tanagra International Air Show 2022 this week.
The latest addition to the iconic range of Swiss-made Pilatus PC-12 NGX turboprops was presented to the general public for the first time in Greece. In this modification the aircraft has been in production since 2020, with the active fleet of PC-12 NGXs worldwide now standing at 174 units.
All Pilatus aircraft are noted for their low operating costs and unique runway characteristics, which allow them to land on short and unpaved runways. This is especially relevant in Greece, where about 30% of all airports have such runways.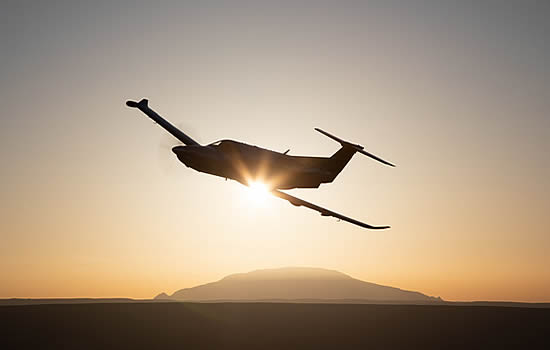 "In Greece, we see a good future for modern, reliable, versatile, and cost-effective aircraft like the Pilatus PC-12 NGX and PC-24 twinjet," said Pambos Kyritsis, Regional Sales Director at Balance Aviation.
"According to our estimates, the business aviation fleet in the country today totals about 30 aircraft, and a good number of them are turboprops. I am confident that Greek companies and private owners will appreciate the capabilities of the Pilatus aircraft while renewing and expanding their fleet, especially since the current economic upturn in the country is conducive to this."
The PC-12 NGX features a host of new features that boost its efficiency, comfort, and safety of operation compared to the previous generation. Accommodating up to 9 passengers depending on configuration, the PC-12 NGX has a top speed of 537 km/h and can go as far as 3426 km without refueling. A unique distinguishing feature of all PC-12 aircraft is their wide 1.35 х 1.32 m cargo door that opens right into the cabin.
The PC-12 NGX is fitted with a full-authority digital engine control system (FADEC), while a new engine mode helps reduce cabin noise. The engine fuel heating system eliminates the need for special fuel additives, and the fully integrated Pratt & Whitney PT6E-67XP engine thrust control system reduces pilot workload, improves efficiency, and extends maintenance intervals. The new modification also offers upgrades to the interior, bigger windows, and reduced cabin noise levels.