United Kingdom
Falcon gains industry first post-Brexit UK CAA approval with Aerodynamics Academy
The Falcon Flight Training Academy - part of Falcon Group - has become the first UK Approved Training Organisation (ATO) in the post-Brexit era to gain UK CAA approval to operate in Europe.
It will work in partnership with Spanish flight school Aerodynamics Academy, delivering UK commercial pilot training courses from the company's satellite base in Malaga.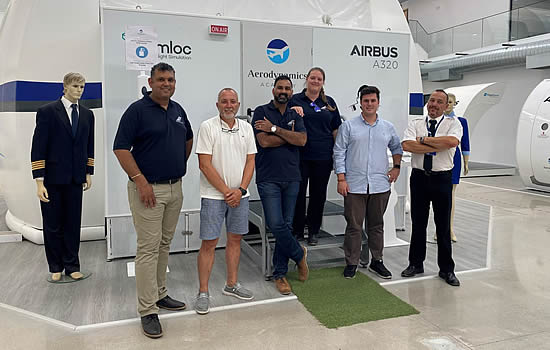 (L to R): Shonu Singh Bamrah, Juan Manuel Martin, Anoop Sing Bamrah FRAeS, Carmen Cardien, Carlos Cobos, Zoltan Arthoffer.
Headquartered at London Biggin Hill Airport, Falcon Group's 45 years in the industry has seen it grow into a full-service general aviation operation, with a fleet of 40 Piper aircraft, Approved and Declared Training Organisations and its own MRO facility. With the new UK CAA approved site, Falcon and Aerodynamics Academy will work together to offer comprehensive flight training, from ab initio through to commercial licences and instructor ratings.
Anoop Singh Bamrah FRAeS, Director at Falcon Group, says: "The world watches as airlines are faced with an ever-growing demand for airline crew. This strategic partnership of two, long-established organisations will fill this gap in the market, offering students both EASA and UK CAA qualifications - all under the Spanish sun. The Aerodynamics facility is world-class and further enhances our commitment to delivering the highest standards into aviation service provision."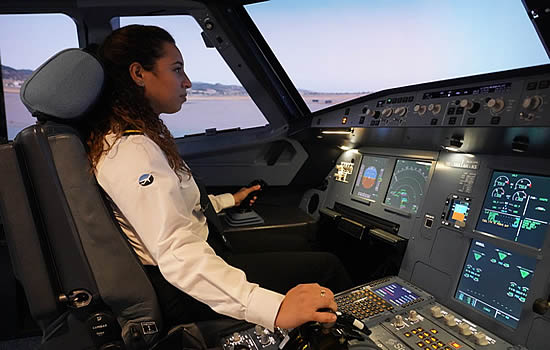 Falcon and Aerodynamics Academy will work together to offer comprehensive flight training, from ab-initio through to commercial licences and instructor ratings.
Established in 1998, Aerodynamics Academy's facility includes an Airbus A320 FTD1 Simulator, FNPTII Simulator, Cabin Crew Training Simulators, alongside a fleet of Piper, Cessna and Beechcraft glass cockpit single and twin-engine aircraft, all operated from the site in Malaga. The company holds ATO, AOC, CAMO, Part-147 and Part-145 approvals, and offers both specific aircraft type and cabin crew training.
Juan Manuel, Aerodynamics Academy CEO, adds: "Falcon and Aerodynamics are two companies which share the same values, with a genuine belief in providing quality aviation services. Our new state-of-the-art and technologically advanced facility was opened in Malaga in 2021. It allows us to offer everything from initial flight training courses through to Airbus type or cabin crew training, with both aircraft and simulators available. It's our goal to attract the best candidates and to help them realise their true potential."
Alongside its partners, Falcon Group aims to play a key part in injecting renewed confidence in the aviation industry specifically through its extensive training programmes.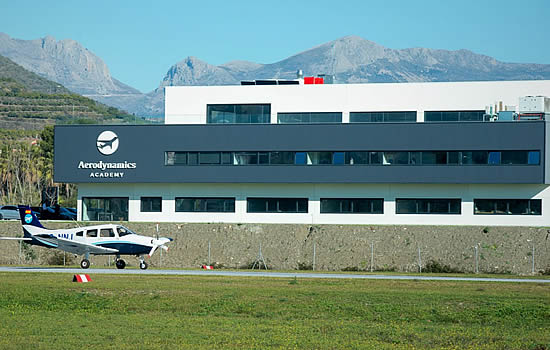 The two companies will deliver UK commercial pilot training courses from Aerodynamics Academy's base in Malaga.
Shonu Singh Bamrah, fellow Director at Falcon adds: "This partnership is just the beginning. We have no desire to 'disrupt the industry', we simply want to continue to offer our renowned standards of training, no matter the course or location – it will be an honour to work closely with Juan Manuel and his team to make that a reality."
A genuine family business, Falcon Group was established in 1977 by Shonu and Anoop's father, Amarjit Singh Bamrah. The family has a long history in aviation, working with airlines, governments, MROs, national authorities and educational institutions. They are also the owners and founders of the London Luton-based British School of Aviation.