New Bern, North Carolina
TITAN welcomes Luxivair SBD to branded network
TITAN Aviation Fuels has announced the addition of Luxivair SBD to its branded FBO network.
Located at the San Bernardino International Airport in the heart of the Inland Empire of Southern California, Luxivair SBD is a world class FBO known for their mix of elegance and efficiency, providing passengers and pilots with everything they need to relax, conduct business, and continue with their travel.
"TITAN is proud to partner with Luxivair SBD to provide safe, reliable, five-star services to the Inland Empire region," said Robbie Stallings, TITAN Aviation Fuels President. "Our mutual focus on customer experience makes this a perfect partnership and we couldn't be more excited about the opportunities that lie ahead."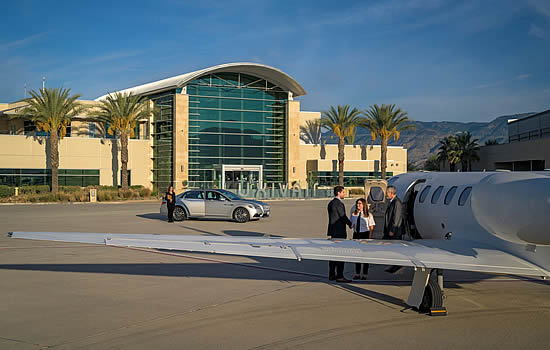 Mark Gibbs, Director of Aviation said, "Delivering high quality aviation fuel products at an exceptional value to the broader SBD International Airport community is a key objective of our business model. We are confident our customers will be more than satisfied with the value, quality and reliability Titan Aviation Fuels offers."
Centrally located between Los Angeles and Palm Springs, Luxivair SBD provides quick access to major mountain ski resorts, and other tourist destinations in Southern California. The FBO supports business and corporate aviation (domestic and international), general aviation, major air cargo carriers, Military, and VIP charters. Visitors are welcomed with personalized concierge service and access to corporate conference rooms, private movie theatre, pilots-only lounge, and full ground support services. Luxivair SBD also offers an on-site US immigration and customs for a convenient, upscale port-of-entry into the United States as well as four MRO options on the field.
Wendy Bechtel, Luxivair SBD's FBO Manager, said "With a reputation for outstanding customer service, reliability and industry expertise, we are confident our customers will find TITAN Aviation Fuels products and services in alignment with the superior experience our customers have come to expect from Luxivair SBD."