Lebring, Austria
AXIS 72-500 FFS enters service in Ireland
Simulator manufacturer AXIS Flight Training Systems GmbH has installed an ATR 72-212A(500) full flight simulator at training provider Simtech Aviation in Dublin. This is AXIS' 7th ATR simulator in use and its 4th ATR 72-500 FFS to be initially qualified.
The ATR 72-212A (500) FFS Level D EASA CS-FSTD (A) Issue 2 uses AXIS' proprietary GNSS HR 1000 solution, as well as many other innovative and proven AXIS design features that give it exceptional robustness and availability.
The Moog motion system has 60" electro-pneumatic strokes, and the RSi XT4 visual system with 200 x 45 degree FOV uses Barco FL35 projectors with LED. The simulator has LPV, UPRT, LNAV, low visibility, full stall and post stall capabilities, and windshear profiles for windshear training. It simulates the Salzburg, Mumbai and Manchester airports.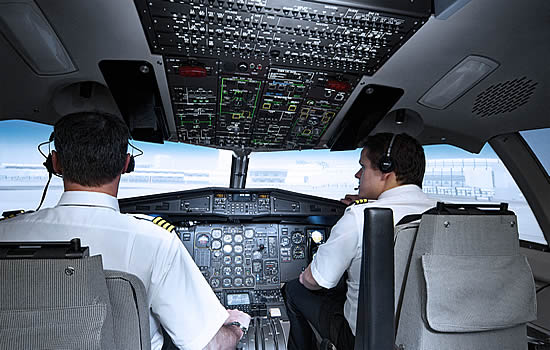 The simulator successfully completed EASA qualification checks by the UK Civil Aviation Authority and the Irish Aviation Authority.
According to Bob Sheehan of Simtech Aviation, "This new FFS will complement the existing AXIS ATR72-212A(600) FFS and provide synergies to boost the training capacity. This is our second AXIS sim, and we've really come to appreciate their performance and availability in enabling us to provide first-rate training."
AXIS COO Christian Theuermann noted, "There is no better proof of customer satisfaction than a repeat order, and we're delighted to provide Simtech with another high-performance FFS for the widely used ATR 72 family of aircraft. We look forward to continuing to supply training companies with the most advanced full flight simulators."