London
Flexjet European fleet set to almost double by year end, following successful pilot hiring campaign and opening of new Tactical Control Centre
Flexjet is set to almost double its European fleet in the coming months, following a 180% annual uplift in flight activity in the region in the first four months of 2022.
Continuing to reinforce its partnership with Embraer Executive Jets, Flexjet is adding three more super-midsize Praetor 600s to its European fleet before the end of May.
It is also set to operate the Gulfstream G650 in Europe from July, mirroring the success of its US G650 programme, with two of the ultra-long-range jets based in Europe by the end of the year.
Flexjet has made significant investments in its European crew and infrastructure over the past six months to prepare for the fleet increase, opening a new state-of-the-art Tactical Control Centre and office space at Farnborough Airport in April to form the operational heart of its European operation.
This replaces its previous UK operations facility in St Albans, Hertfordshire, and adds to its second European Operational Centre in Malta and sales centre in London's Mayfair. The company has also undertaken a focused hiring campaign for pilots, successfully adding 33 more to its European crew, since the start of November 2021.
These announcements come ahead of the European business aviation industry's premier event, EBACE, taking place in Geneva, Switzerland, from 23 to 25 May 2022.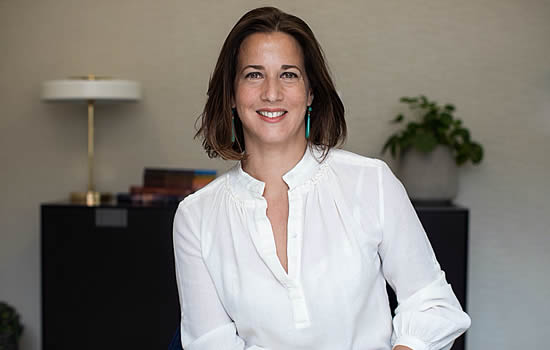 Flexjet European Managing Director, Marine Eugène.
Flexjet European Managing Director, Marine Eugène, said: "We are delighted to confirm these significant investments, which are fuelling our continued expansion in Europe. "Demand for our services continues to be exceptionally strong, with our fleet already seeing a +180% annual uplift in activity so far this year.
"New programme sales and forward bookings are also very robust, so we are well-prepared for a busy summer and second half of the year.
"The opening of our new facility at Farnborough Airport, which includes our state-of-the-art Tactical Control Centre, represents a very significant investment in infrastructure and perfectly places our team on the site of one of Europe's most impressive business aviation airports, as we continue our ambitious plans to build Flexjet in Europe over the coming years.
"With Farnborough being such a key London gateway, we are also excited by the potential to broaden our offering here, including providing seamless central London connections via our group-operated helicopter fleet."
The three new Praetor 600s are part of a global $1.4 billion [£1.1 billion] order Flexjet placed with Embraer in 2019, when Flexjet was announced as the Praetor fleet launch customer. With a flight range of 7,441km, the high-performing jet is the only super-midsize aircraft capable of transatlantic flight. Additionally, Flexjet has worked closely with the Embraer Services & Support aftermarket team this year to retrofit Ka-band Wi-Fi on its Legacy 500s, making it the only large fleet operator in Europe to offer the ultra-fast Wi-Fi connectivity on all its aircraft.
Michael Amalfitano, President & CEO of Embraer Executive Jets, said: "Flexjet is one of our most important global customers and we are delighted that our technologically advanced Praetor 600 is proving key to their European market success.
"This is a long standing, mutually rewarding, evolving partnership for us, and we look forward to finding new ways to support Flexjet's growth and continue to offer their customers the ultimate experience in business aviation."
Marine Eugène added: "Our strong partnership with Embraer remains pivotal to the next phase of our expansion. The Praetor 600 is a fantastic aircraft, offering exceptional performance and unsurpassed comfort in its category.
"Our premium fleet offering, together with our Flexjet Red Label service experience, gives us a highly competitive position in the European shared ownership market."