Spain
New Loaded Retail concept launches in Palma and Ibiza FBOs
Private Jet Media, the world's largest private jet terminal advertising network, launched stores in the Palma de Mallorca and Ibiza private jet terminals last week under a new concept called Loaded Retail.
The two stores are the first in a planned network of Loaded Retail boutiques in similar air passenger facilities across multiple countries. Stores are already in development in Spain, the UK and France.
"It's a world first for us," Private Jet Media CEO James Rolls told The Moodie Davitt Report. He said that Loaded Retail specialises in unique and high-priced wines and spirits, Champagne, travel accessories, swimwear and local delicacies. "Basically, items that appeal to the wealthy traveller."
He said that the company has installed two HD screens in each of the locations to drive sales and brand awareness.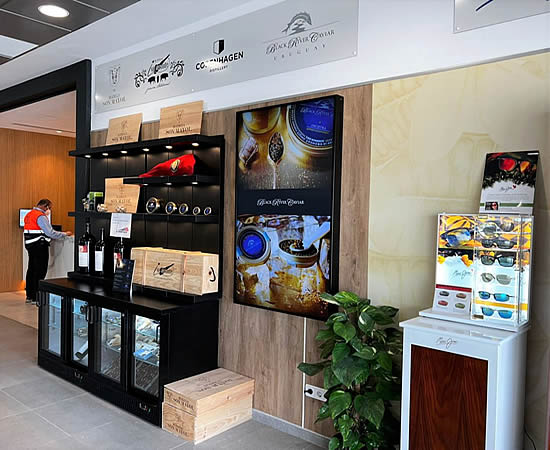 Loaded Retail offers a select and curated range of goods designed to appeal to wealthy travellers, from caviar to Champagne to travel accessories.
Commenting on the Palma and Ibiza openings, Rolls said, "The boutiques offer a variety of high-end goods to HNWIs arriving or leaving the Balearic Islands on private jets. The timing couldn't be better since both locations posted record flight numbers in 2021 and 2022, with over a +50% year-on-year increase in Q1 2022 compared to the pre-pandemic Q1 2020.
"It's been a two-year journey filled with COVID lockdowns, travel restrictions, and other unforeseen challenges. We are grateful to Aviapartner Executive [a ground handling company serving 37 airports in 6 European countries] for keeping faith in PJM to see this project through."
Private Jet Media specialises in managing the media space within private jet terminals globally from China to the USA and various points in between. It works in key locations where influential travellers congregate, connecting brands with these individuals through a variety of media opportunities including billboards, LED screens, backlit banners, product placements, activations and events. The company has offices in London, Dubai and Paris.

Source: Martin Moodie, The Moodie Davitt Report
https://www.moodiedavittreport.com/