Shenzhen, China
Amber Aviation and NetJets partnership in full swing
First batch of G450s arrive in Asia
The first batch of Gulfstream 450 aircraft under the partnership framework of Amber Aviation and NetJets arrived at Shenzhen Bao'an International Airport on April 15th.
As one of China's most unique and personalized business jet operators, Amber Aviation will continue to receive aircraft from NetJets to quickly build up its core fleet.
In November 2021, Amber Aviation successfully completed its Series B funding round. The funding included additional financing from Amber Aviation's existing investor Hony Capital, as well as financing from new investors NetJets, Fung Investments, and Macau-based Liu's Group.
The core fleet will be operated under AmberNet, Amber Aviation's new sub-brand. The AmberNet name comes from a combination of Amber Aviation and Net, with the Net coming from the global aircraft network that AmberNet clients can now access through its partnership with NetJets.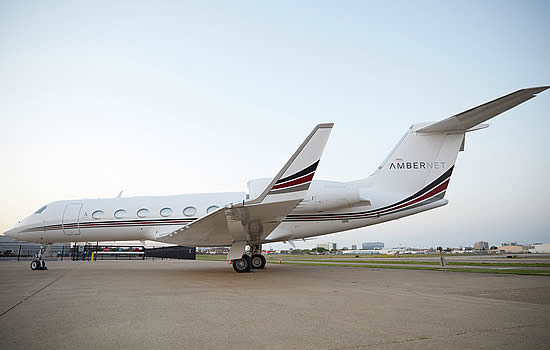 The new AmberNet sub-brand encompasses three new service offerings, including China's first fractional lease program. Clients joining the fractional lease program will enjoy the same status as if they owned the whole aircraft themselves, but without the high costs associated with aircraft ownership. The fractional lease program can start with as few as 50 hours per year with guaranteed availability and a minimum notice period of 24 hours. Fractional lease clients also get access to NetJets aircraft around the world, as well as to exclusive NetJets events.
"Since we announced the launch of China's first fractional lease program in November 2021, the response from customers has been very positive. Many customers are looking forward to joining the program once the aircraft arrive," said Mr. Chang Qiusheng, founder and president of Amber Aviation. "The product has gotten off to a very smooth start, with customers even using the aircraft on the delivery flights back to Asia."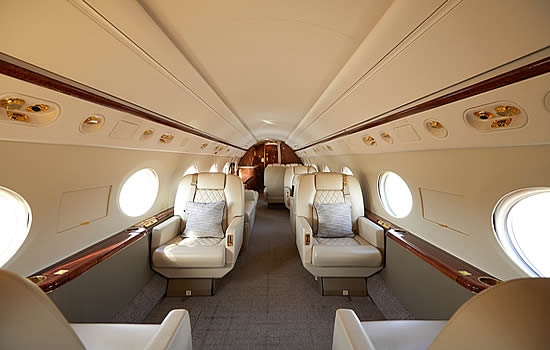 In addition to the fractional lease program, AmberNet also offers a Jet Card option. The Jet Card is designed for clients that do not want to lease a fraction of an aircraft but still want the convenience and simplicity of flying privately. Starting as low as 25 hours, clients purchasing a Jet Card can enjoy guaranteed availability with a minimum notice period of 48 hours. Jet Card holders will also be able to access the global NetJets fleet and exclusive NetJets events.
AmberNet's third product is the membership service, where members will have a chance to book complimentary ferry flights on AmberNet's fleet. Members will be notified of upcoming ferry flights through a new AmberNet app, which the team is currently developing in-house. Besides notification of upcoming ferry flights, the app will provide other useful functions which all AmberNet customers will be able to enjoy. Clients joining the membership service will also be able to enjoy discounted hourly rates on the Gulfstream G450 fleet.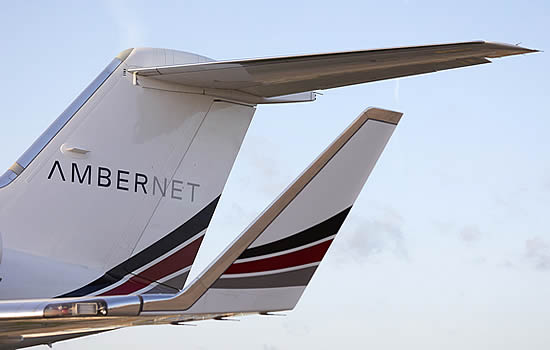 "Since our announcement in November 2021, the Amber Aviation team has been working tirelessly with NetJets colleagues to ensure that these new products are successfully brought to market. Whether it is China's first fractional lease program or our new membership service, we have fully utilized the innovative spirit of the Amber Aviation team," Chang said. "This is an exciting period. As we continue to receive aircraft from NetJets, we are also working towards fulfilling our service commitments to our customers. This is a momentous occasion, both to Amber Aviation, and to China's business aviation industry."
More aircraft will be joining the AmberNet fleet in the coming months. After the aircraft arrive at the Shenzhen headquarters, they will be deployed across major cities in China and Asia, including Beijing, Guangzhou, Shanghai, Hangzhou, Shenzhen, Macau, Hong Kong and Singapore, enabling easier access to the aircraft for customers.
By the end of 2023, AmberNet's core fleet is expected to reach 20 aircraft.