Luqa, Malta
Elit'Avia comments on diversification and increased focus on industry leadership
Elit'Avia, a fully-integrated provider of business aircraft sales, leasing, charter, aircraft management and related services, commented this week on its continued diversification.
"Globally, the business aviation industry is in full growth and despite the impact of the conflict in Ukraine, we remain very optimistic," says Michel Coulomb, CEO, Elit'Avia. "In the last 12 months, we have implemented measures to diversify our operations to create an even stronger company able to play a leadership role within our industry."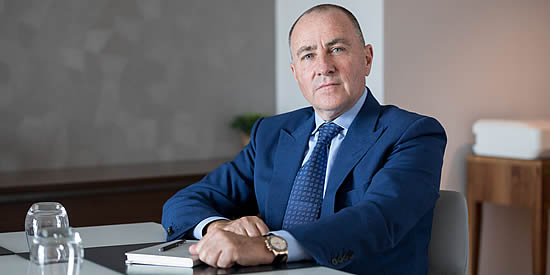 Michel Coulonb.
Last year, the company announced a partnership with Honda Aircraft Company making it the exclusive HondaJet aircraft sales representative in France and 16 African nations. In March, Elit'Avia sold and delivered its first HondaJet Elite S to a private client in Nigeria. Sales of this category-redefining aircraft are expected to increase in the coming months.
Also in 2021, Elit'Avia entered the cargo market and is now managing a Boeing 747 under its Maltese AOC. This aircraft offers a cargo capacity of more than 100 tons and primarily serves Asian, European and North African routes. The Covid-19 pandemic and resulting pressures on the global supply chain have created exceptional opportunities in the air cargo business.
Earlier this year, Elit'Avia was named a European Business Aviation Association Ambassador. As part of an influential group of industry leaders, Elit'Avia will contribute to the advancement of progressive policy-making that will benefit the industry by promoting best practices.
"Our message to the business aviation community is simple: Elit'Avia is continuing to diversify its business model and is acting within the industry to promote corporate responsibility. With the continued focus and hard work of our team, Elit'Avia will serve prospective and established clients with exceptional service and the highest industry standards," concludes Michel Coulomb.