United Kingdom
JMI-Jet Maintenance International moves into engine support
Awarded ASC status on Williams Engines for Citation CJ series
JMI-Jet Maintenance International is marking three years of operations with an expansion into powerplant MRO support and newly secured Authorised Service Centre status from Williams International for the Textron Cessna Citation Series (CJ1, 2, 3 and 4.).
JMI engineers completed their training on the FJ44 series engine in Michigan, US, in January this year and the business has just concluded a $120,000 investment in tooling and inventory at its London Oxford Airport home.
the companyI can now offer engine support to customers at Oxford and London Biggin Hill Airport, where it offers line maintenance support on the Cessna light jet family. Line maintenance activity covers routine periodic inspections; unscheduled engine repairs plus engine removal and installation (including rentals).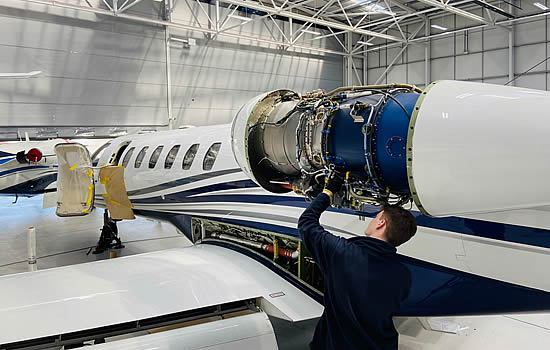 JMI's Maintenance Manager, James Coughlan will lead the Williams' MRO activity with a dedicated space in JMI's 16,000 sq. ft (1,500m2) Hangar 14 facility at London Oxford Airport. The move follows JMI securing US FAA Repair Station approval in September last year, enabling it to support owned N-registered Citation jets.
"This is a significant endorsement for our dedicated team after three years of business," said JMI's Director Ed Griffith. "I am grateful to our hard-working, professional team of engineers and technicians who have grown with us and propelled JMI into one of the leading, independent maintenance organisations in the UK, specialising in Citation and Dassault Falcon Jet MRO."
"Now we can offer our European Cessna Citation customers a one stop - with aircraft and engine MRO - and Tamarack active winglets installations too," he added.
JMI offers factory-quality winglet installations in 10 days on CJ1, M2, CJ2 and CJ3 aircraft, plus maintenance and service as Tamarack's European Installation service centre.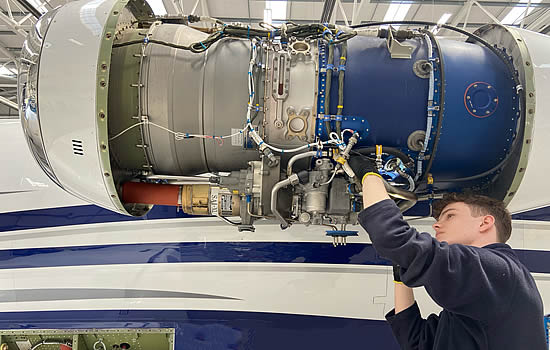 JMI has a dedicated team of 16 engineers and technicians skilled on the Citation CJ series. The business continues to look for and invest in opportunities to develop the business with ongoing training and type capabilities.
"With more and more executive jets flying clients for business and leisure there has been a growing pressure on maintenance slots. We have seen ramped up enquiries on pre-buy inspections and aircraft export requests these past six months, plus more ad hoc AOG work, as Covid has seen more and more customers turn to private aviation - in charter and aircraft acquisition – especially in the light jet category," said Ed Griffith.
"We are working closely with our customers to be as flexible and adaptable as possible and notify them when we have slots. The extended opening hours at both Oxford and Biggin Hill Airports, as well as the excellent facilities offered for our customers adds to a positive experience," he noted.
"It's great to see a new independent maintenance company go from strength to strength, build its workforce, invest and add valued accreditations inside three years," said James Dillon-Godfray, Head of Business Development at London Oxford Airport.
"Congratulations to Ed Griffith and the team on the new Williams' authorised centre status. We have many CJ Citation jets visiting our airport, together with some ten plus resident aircraft who will be able to benefit from a one-stop-shop experience with JMI-International."
Currently, JMI are working on expanding their Mobile Service Units to provide increased AOG support from Oxford and Biggin Hill.
JMI-International will be attending EBACE, Geneva during 23-25 May, 2022.