San Luis Obispo, California
ACI Jet Global XRS certifies Honeywell's IntuVue RDR-7000 Weather Radar System
Repair station provides first installation
California-based business jet maintenance provider, Honeywell Channel Partner and Bombardier Authorized Service Facility, ACI Jet, became the first Repair Station to complete the aftermarket installation and entry into service of Honeywell's new and technologically advanced IntuVue RDR-7000 Weather Radar System on a Global-series aircraft.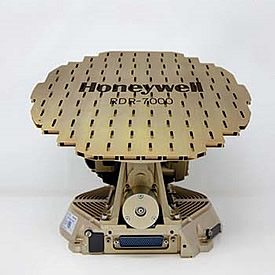 The first article aircraft for development of Honeywell's Supplemental Type Certificate (STC), a Global Express XRS operated by ACI Jet, was completed last year by AeroTEC at the ACI Jet's San Luis Obispo, California facility. The first RDR-7000 installation after STC development followed in February of this year and was completed by ACI Jet's FAA FAR Part 145 Repair Station on another Global Express XRS operated by the company.
"There are only two Globals on the planet currently flying with aftermarket installations of this system, and both are operated Part 135 by ACI Jet, flown by ACI Jet pilots, maintained by ACI Jet, and their weather radars were installed using engineering certifications that were completed right here on our hangar floor," said Brian Ford, ACI Jet's Avionics Manager and Technical Sales Director. "That's not only an impressive milestone for the company, but it also means that, right now, nobody has more aftermarket installation experience with this cutting-edge platform than we do."
The IntuVue RDR-7000 Weather Radar System is the next evolution in weather radar technology, providing a step-change in functionality, usability, and reliability over legacy magnetron-based weather radars. Using 3-D volumetric scanning techniques, the system analyzes storm clouds and looks for conditions that could potentially produce lightning, hail, turbulence, or windshear and display them for the flight crew.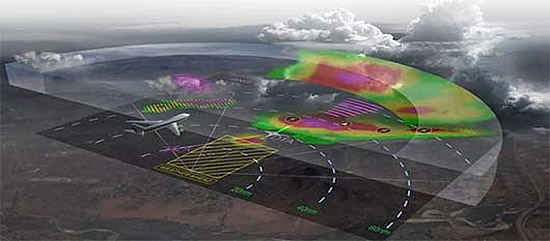 Images courtesy Honeywell International.
The RDR-7000 also can determine if a second storm front is lurking behind the initial system. Conventional weather radars scan only a portion of the sky, but the RDR-7000 scans the entire volume of air in front of the aircraft from the ground to 60,000 feet, and up to 320 nautical miles along and adjacent to the flight path.
"It's a 'no-brainer,'" said Stephen Hartley, Aircraft and Crew Manager for the Global XRS first article airframe. "The RDR-7000 is hands-down better than conventional weather radar systems I've flown."
Due to increasing obsolescence, and decreasing demand of magnetron-based weather radars, Honeywell has stopped taking orders and will be phasing out support for Primus 660/880 weather radars by the end of June 2023 or sooner, except where contractual obligations apply. Through its dealer network, including ACI Jet, Honeywell is offering pricing incentives to stay ahead of what will be steadily increasing demand as aging units are phased out.