Sydney, Australia
Jet Aviation Australia sells five Bell 407GXi helicopters to Nautilus Aviation
Jet Aviation Australia has sold five Bell 407GXi helicopters to Nautilus Aviation. As Bell's independent representative for Australia, New Zealand, Papua New Guinea and New Caledonia, Jet Aviation Australia has also been commissioned to customize the five helicopters. Staggered redelivery will commence in late 2022.
"We've been supporting Nautilus Aviation with aircraft sales for many years," said Mathew Hardy, Jet Aviation Australia's general manager of helicopter sales and support. "This latest sale and commission is testament to both our mutual respect and strengthening relationship, as well as to the skills and capabilities of our Bell approved customer service facility (CSF) for MRO in Bankstown and our RBI Hawker rotary blade repair facility in Brisbane, Australia."
Nautilus Aviation is a privately owned helicopter operator in Australia with a mixed turbine fleet of Bell 206, 206L4, 505, 407 and 412EP helicopters. In 2018, it was the first helicopter operator in Asia Pacific to take delivery of the Bell 505.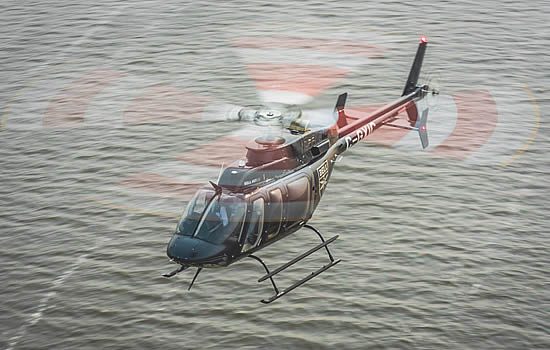 Jet Aviation Australia has sold five Bell 407GXi helicopters to Nautilus Aviation.
Aaron Finn, CEO of Nautilus Aviation, said, "Nautilus Aviation has been operating helicopters for more than 25 years. Based on our helicopter fleet and steadfast commitment to the safety of all passengers and personnel, we have earned and developed a reputation for quality. The Bell 407GXi helicopter has great all-round visibility for tourism and we appreciate Bell's outstanding customer service. After careful consideration of our operational requirements and a commitment to further reduce our environmental footprint, I am confident these new fleet additions will enhance our reputation and position us for growth as the Australian economy continues its recovery from the pandemic."
Bell's managing director in Asia Pacific, Jacinto Monge, said, "As Northern Australia's largest helicopter operator, Nautilus' selection of the Bell 407GXi demonstrates the confidence they have in the ability of the Bell 407GXi to fulfil their multiple mission requirements. We are honored that Nautilus has chosen the Bell 407GXi and we look forward to providing the support they need for entry into service."
Bell establishes production and support capability with more than 1,600 Bell 407s globally, logging six million flight hours across the fleet and actively performing flight training as well as military, tourism and para-public missions. The 407GXi's Garmin G1000H NXi Flight Deck enhances situational awareness and reduces pilot workload by delivering easy-to-read information at a glance.