Nuremberg, Germany
FAI Aviation Group strengthens flight safety and security with Osprey Flight Solutions
Osprey Flight Solutions has announced a new collaboration with FAI Aviation Group, one of the largest private jet charter operators in Europe and one of the leading air-ambulance operators worldwide, to enhance their flight safety and security through the implementation of Osprey's unique risk management system.
The Osprey system is the most powerful resource in the industry for understanding the risks in the global aviation operating environment, by seamlessly integrating cutting-edge technology with world-class human analysis. By rapidly identifying, corroborating and classifying incidents, events and situations about which operators should be informed, Osprey delivers an end-to-end risk management system from take-off to touch-down.
Headquartered at Albrecht Duerer International Airport in Nuremberg, Germany, FAI Aviation Group have been operating for over 30 years and currently operates a fleet of 21 jet aircraft for VIP charter and air ambulance, including three aircraft providing Special Mission Services for the world´s largest NGO.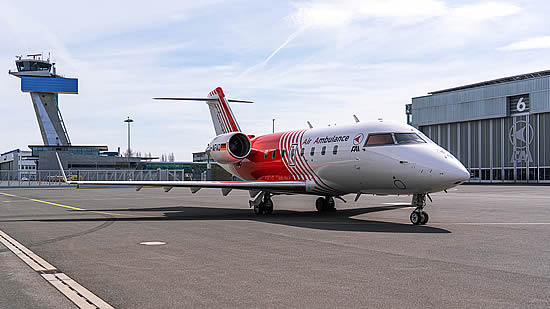 FAI Air Ambulance.
As one of the leading providers of mission-critical aviation services, FAI is committed to providing the highest levels of service and safety in the industry. The Group has introduced Osprey's system, which collects data from over 200,000 open sources in over 60 languages, to enhance their risk management processes and enable safer, more secure flights across all destinations.
Bruce Norfolk, Chief Commercial Officer at Osprey Flight Solutions commented: "It's a pleasure to welcome FAI Aviation Group to our rapidly expanding client base. We look forward to working with them to enhance their operational decision-making and support them in conducting effective and efficient risk management."
Michael Wiegand, Safety Manager at FAI Aviation Group, added: "With our special mission profile and many flights to global crisis areas, we depend on a strong partner like Osprey. In particular, I really appreciate the immediate availability of relevant data."