Russia
Gazprom Neft launches SAF alliance with industry leaders
Airbus, Aeroflot, Volga Dnepr and others partner to promote Eurasian SAF useage
Gazprom Neft has launched an alliance with aviation industry leaders to help ensure the use of sustainable aviation fuel (SAF) at Russian airports in accordance with international standards.
The Eurasian SAF Alliance is the first Russian sustainable aviation fuel manufacturers and developers association and plans to carry out the first flight on biofuel no later than 2024.
Gazprom Neft has teamed up with Airbus and Aeroflot, as well as S7 Group and Volga-Dnepr airlines, the National Research Center named after N. Ye. Zhukovsky and the State Research Institute of Civil Aviation to form the Eurasian SAF Alliance.
Experimental batches of SAF will be produced at Gazprom Neft refineries in Moscow and Omsk and the key research will be carried out by the Gazprom Neft Industrial Innovation Technology Center in St. Petersburg with the aim of developing SAF as well as technology for industrial production.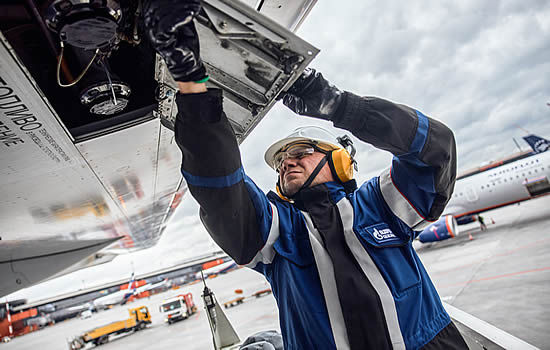 Anatoly Cherner, Deputy Chairman of the Management Board, Gazprom Neft, said, "Decarbonisation and new international environmental regulations require innovative technological solutions for the production of fuels with a low carbon footprint. Thanks to scientific expertise, large-scale modernisation and refinery development, Gazprom Neft is actively developing the segment of environmentally friendly products for all types of transport.
"Now, together with airlines, aircraft manufacturers and scientific institutes, we are ready to start new research and develop green aviation fuel, unique for the Russian industry. The creation of the SAF-alliance will bring together the expertise of all the participants of the air transportation market to make the process of Russian aviation biofuel development more efficient."
The Eurasian SAF-Alliance is an open platform that brings together aviation industry participants throughout the entire aviation green fuel production chain. The members of the Alliance are going to develop a roadmap to study the operational properties of SAF, to support R&D, and to develop the standards and technical regulations for "into the wing" refueling.