Le Castellet, France
Revamp for Le Castellet International Airport
The demolition of Le Castellet International Airport's runway marked the commencement of major modernisation and refurbishment this week.
Built by Paul Ricard in 1962, the French airport has seen some of the finest business aircraft and private jets on its tarmac over the last sixty years.
Ideally located right next to the Paul Ricard racetrack and just a few kilometres from resorts on the French Riviera such as Cannes and Saint-Tropez, Le Castellet International Airport welcomes tourists and business travellers to the south of France all year round, as well as racing drivers and their teams who come to compete on the famous Circuit Paul Ricard.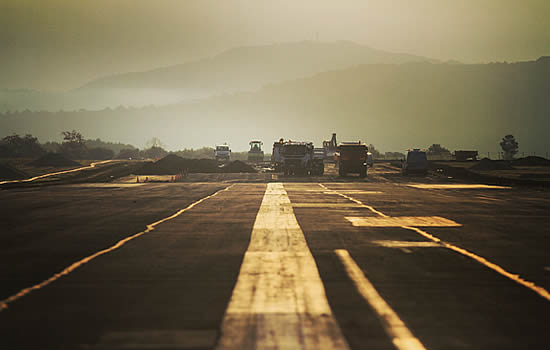 The work, undertaken by around a hundred workers from the construction company Colas over a period of two months, will include removing the top layer of asphalt, repairing and relaying the pavement base and then resurfacing with a tarmac layer. In addition to work on its infrastructure, runway marker lighting and control systems will be completely overhauled.
A performance contract has been signed for the next 25 years covering maintenance and upkeep of the runway following refurbishment work, ensuring long-term, high quality services are provided as part of a sustainable investment approach.
Colas and the airport are working in close conjunction with a project management group, including design offices SOGETI and TPFI, both specialised in airport structural engineering.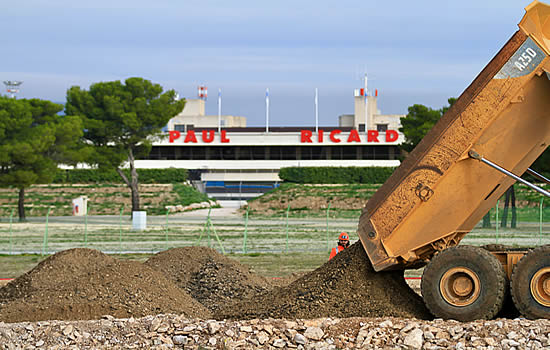 This major project, set to cost some four million Euros, has been fully financed by Le Castellet International Airport without any state subsidies.
Although helicopter flights will be maintained whilst work is done on the runway on the FATO (final approach and take-off) area next to hangar H5, the main runway is set to reopen to other aircrafts on 8 January 2022.
Controlled environmental impact
Just like the neighbouring Circuit Paul Ricard, the airport is set to begin substantial work on areas of a sustainable development policy, starting with the renovation work undertaken this winter. The construction techniques used during this project have been carefully designed to limit its environmental impact, in keeping with the approach taken for many years by Colas and management at Le Castellet International Airport. All site materials will be reused or recycled. This solution and the use of two-way freight flows to optimise transport helps to reduce the amount of HGV traffic for deliveries. Similarly, asphalt materials will include a high proportion of recycled tarmac, enabling the use of tarmac, quarry stone and aggregates to be reduced.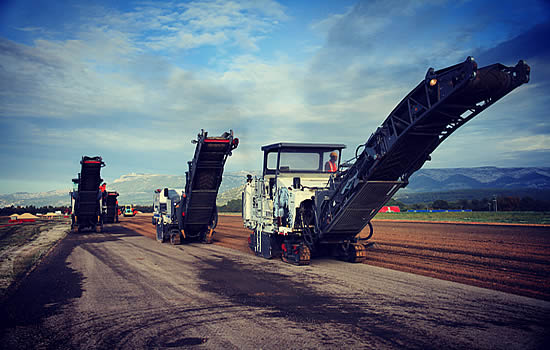 Following the relaying of the track at Circuit Paul Ricard last year, the design and management of this new project with Le Castellet International Airport is another example of the long-term partnership formed between Colas and Circuit Paul Ricard since the racetrack was founded.
In much the same way that Circuit Paul Ricard anticipated developments in FIA regulations by implementing a new digital security solution, the airport intends to take advantage of the work to ensure its runway complies with EASA's (European Aviation Safety Agency) new European and International standard.
A new era for Le Castellet airport
Construction work is also set to be undertaken in the terminal building to modernise the passenger hospitality area: new lighting, flooring, painting, air-conditioning, etc. The airport will provide its clients with unique services and modern facilities.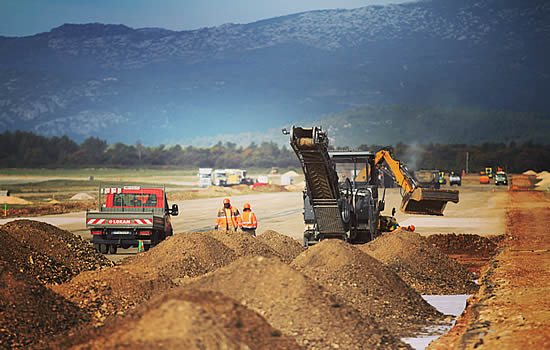 Modernisation of the airport follows the arrival in post earlier this year of Jean-François Deltour, who now leads an experienced, driven team at Le Castellet International Airport. The newly-appointed 31 year-old director of operations holds a Masters' degree in Air Transport Law and Management and acquired specialist experience in general and business aviation by spending six years directing the Courchevel altiport.
Le Castellet International Airport
After being purchased along with Circuit Paul Ricard in 1999, Le Castellet International Airport became one of the largest private airports in the south of France. Its 1,634 metre-long runway, fully equipped with IFR facilities, night-time marking and lighting for aircraft parking areas, is able to welcome all light aircraft and business jets 24 hours a day, from the Falcon 8X to the ATR 72 and BAE 146 (100 passengers). A genuine gateway to the south of Europe for business jets, the airport boasts five hangars capable of housing the largest business aircraft on the market and offers dedicated services for crew members. The runway at Le Castellet is also used as a base for its maintenance operations by Monacair, which provides flights and helicopter transfers from Monaco.
Photos credits: Christophe Guillaumenq - Imasud & Eric Deltour - Colas.