South Africa
ExecuJet Africa celebrates successful reopening of sales division
Plus: New Line Maintenance Unit opens at Al Maktoum Airport, Dubai
ExecuJet Africa, part of the Luxaviation Group, is recording great success following the reopening of its aircraft sales and acquisitions department this February.
Gavin Kiggen, Vice President of Africa and Director of Aircraft Sales at ExecuJet, says: "Client demand made reopening the division an easy decision, even in these challenging times, and our early results are very encouraging. We've already sold and delivered a number of aircraft - the Gulfstream G550 has received the most enquiries this year, with the Hawker 800XP and Bombardier Global 6000 not far behind. It's a seller's market right now, with many aircraft for sale receiving offers within days or even hours of being listed and deals closing quickly.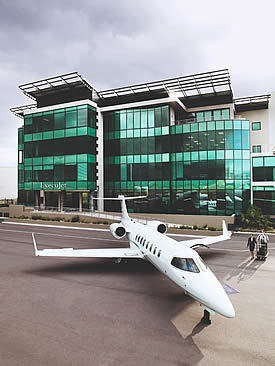 "Supplies of quality aircraft are limited, which is why we're so committed to supporting the sales and acquisitions industry across Africa and for the Luxaviation Group in every way we can. The market opportunities for small and medium-range jets are particularly exciting.
"Our sales team provides a huge range of services, from identifying aircraft and offering independent and unbiased assessments to negotiating prices and delivering market intelligence. We're talking to potential owners globally, supporting clients from first-time buyers to current owners looking to upgrade."
These new developments in Africa build on ExecuJet's long and expert global history as a sales organization, previously including prestigious and exclusive distributor roles for Bombardier Business Aircraft (including the Learjet, Challenger and Global Express families), the Grob Aerospace SPn light business jet and the Aerion Supersonic Business Jet.
Sales are not the only success for ExecuJet Africa in 2021. In September, South Africa's Litson & Associates (L&A) confirmed a Silver Aviation Safety Award for ExecuJet Africa. The award recognizes that ExecuJet Africa has maintained a high aviation safety standard over a number of years and reflects the results of L&A reviews.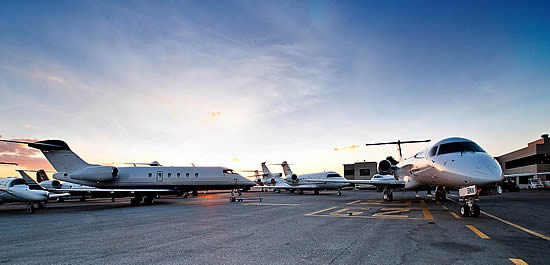 Kiggen says: "We're proud Litson & Associates has come to expect such high standards from our company. We take our reputation in the industry very seriously indeed."
Looking forward, Kiggen adds: "The team is now gearing up for the busy season ahead, as we'll be operating flights to Antarctica from South Africa. We're already planning to handle Airbus A340 and Gulfstream G550 flights there from our Cape Town FBO this year."
New Line Maintenance Unit opened at Dubai's second airport
ExecuJet MRO Services Middle East has established a new line maintenance premises at Dubai's Al Maktoum International Airport (DWC) which is part of Dubai South; a new residential, commercial and logistics centre southwest of the city centre.
Nick Weber, Regional VP Middle East at ExecuJet MRO Services, says: "More and more business jet activity is shifting to DWC, partly driven by the airport authority and fixed-base operator incentives such as reduced airport landing and parking fees."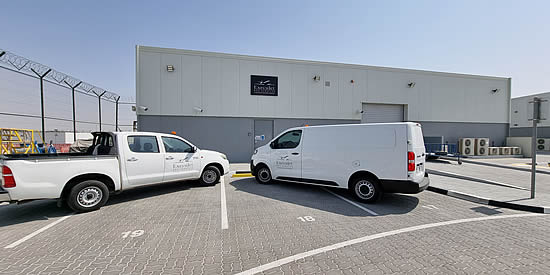 ExecuJet MRO Services' new premises at DWC is able to support aircraft types from various manufacturers, including: Dassault, Bombardier, Embraer and Hawker.
"We chose to establish the first line maintenance facility at Dubai's Al Maktoum International Airport (DWC) back in June 2013 to enable continued support of our existing customers," says Weber. The new line maintenance unit location is adjacent to the corporate ramp and various VIP private FBOs, well positioned to provide instant support on a 24/7 basis.
ExecuJet also provides line maintenance at Dubai International Airport (DXB) where its heavy maintenance base is located. Meanwhile, construction is well-progressed on a new heavy maintenance base at DWC that ExecuJet MRO Services Middle East plans to open in Q2 2022. The MRO company is continuing to expand its MRO capability and certifications to meet operator demand.
India's Directorate General of Civil Aviation (DGCA), for example, recently certified ExecuJet MRO Services Middle East to carry out line and heavy maintenance on various types of Indian-registered Dassault Falcon business jets, namely the Falcon 7X and Falcon 8X as well as several variants of Falcon 2000 and Falcon 900.