Sweden
Savback Helicopters evolves business model to better serve customers
Savback Helicopters AB, a leading specialist helicopter vendor with a global client base, has presented its new, 'independently focused' business model - showcased in a brand-new website, Savback.com.
Bolstered with a wider geographical reach, following the opening of offices in the UK, Italy and Slovakia, Savback, headquartered in Sweden, will carefully consider clients' requirements and travel habits to recommend the best brand and model for their mission. It is also pleased to be adding a new advisory for environmentally minded clients on carbon offsetting, lowering emissions and sustainability initiatives, working closely with the OEMs.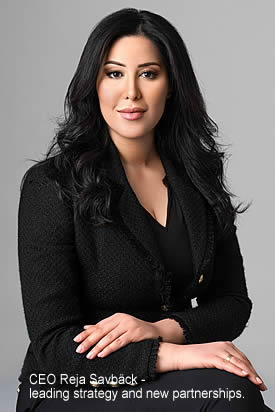 Savback is redefining its business, drawing on 31 years in helicopter advisory, in line with the needs of existing and new clients - to be a fully independent, agnostic agency and 'go to partner' for buyers, sellers, helicopter operators and OEMs. It is also actively seeking new alliances with private jet operators and lifestyle partners, coinciding with the start of 2022, as it continues its objective to grow its international presence.
Its new easy to navigate website includes an up-to-date detailed inventory feature, which will become a global digital marketplace for new and used helicopters, plus an engaging 'shop window' for current and future services.
The corporate enhancement of Savback is in direct response to the market, which is seeing an encouraging uptick in demand for used helicopter inventory. Just like the private jet sector, heli sales have been buoyed by more first-time buyers coming in since summer 2020. Helicopters for use on superyachts has seen exceptional growth this past year too.
"Over the past 12 months we have fielded more enquiries around the world from newcomers looking to invest in the ultimate point to point transport to keep their employees, family and friends travel safe during the pandemic," said Savback founder Michael Savbäck. "With people abandoning city offices and the trend to move into more countryside locations, efficient connectivity will help drive face to face business. This too is driving interest in helicopters," he added.
Corporate helicopter travel is trending
"Twin turbine helicopter sales have increased, supporting important infrastructure work like oil and gas, windfarms and special missions. Corporate helicopter travel is where the new growth is coming from, led by North America, but we are seeing heightened demand in Europe too. It's an exciting time and 2022 looks even stronger," Michael added.
"To every helicopter manufacturer, we say our mission will always be to portray your brand and product in the best possible light - reflect its suitability and defining characteristics in line with our customers' requirements," he noted.
CEO Reja Savbäck, who will be at the forefront of the business leading future partnership discussions, as well as leading strategic business development for Savback, is also excited for the company's future.
"Our new branding reflects who we are and the values we stand for," she said. "Savback is a hands-on, family-owned business, supported by a talented team of specialists, all committed to offering quality services and products that set industry standards - globally."
Meanwhile, Savback will continue to promote and represent exciting new companies and products, including the Zefhir and the GHT G-250 Eagle, two ultra-light, turbine-powered helicopters with FADEC, as game changing market entrants in a new class category.