Montreal
Dassault selects INGENIO to provide EFB solutions for Falcon bizjets
INGENIO Aerospace, developers of innovative aircraft cabin and cockpit solutions, announced that Dassault Aviation is now offering the INGENIO Cockpit Tablet Arm as a capability for Electronic Flight Bag (EFB) displays on Falcon 2000, Falcon 900, Falcon 7X and Falcon 8X production aircraft, and coming soon Falcon 6X.
INGENIO's tailor-made, compact and lightweight Cockpit Tablet Arm provides a secure and robust in-flight mounting system for Apple tablets. The Cockpit Tablet Arm seamlessly complements Dassault's best-in-class cockpit solutions.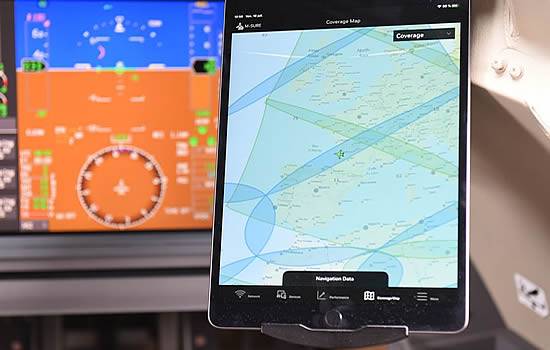 INGENIO Cockpit Tablet Arm installed on Falcon 7X.
Several successful project partnerships between Dassault Falcon Jet and INGENIO led to award-winning cabin and cockpit products being offered to Falcon aftermarket clients. Dassault Aviation has extended this trust by endorsing the Cockpit Tablet Arm as a new available advanced feature on Falcon production aircraft. Optimizing flight crew efficiency and offering easy access to Dassault applications, a Cockpit Tablet Arm is tailor-made for each Falcon model.
"We are very pleased to have been selected by Dassault Aviation," says James Bell, President and CEO, INGENIO Aerospace. "Dassault Aviation is committed to providing world-class solutions to both its production and in-service clients. As part of that vision, we are directly contributing to the optimization of mission performance by facilitating in-flight access to critical tools like tablets."