Antarctica
White Desert will be first to introduce SAF to Antarctica
Award-winning Antarctic operator, White Desert, have announced the next steps in their climate strategy to reduce emissions. From November this year, they will begin a rapid rollout of Sustainable Aviation Fuel (SAF) across their entire air fleet.
Since White Desert's inception in 2005, it has recognised the importance of offsetting its carbon emissions and done so through a number of accredited renewable projects. Now, in a landmark first for any Antarctic operator, they are delivering the first test quantity of 40,000 litres of SAF to Antarctica for this season's operations.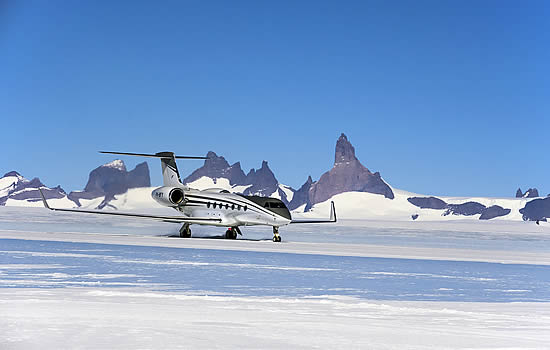 Landing at Wolf's Fang.
"We do so much to minimise our impact in Antarctica, from building specially-designed camps to removing all waste each season, but the one area we couldn't reduce was the fuel we were burning in our planes. All we could do was off-set," says Patrick Woodhead, CEO. "With the advent of SAF fuels, suddenly all this has changed, and we're delighted to invest in what is undoubtedly the future of aviation."
In line with the Paris Agreement and the UK Net Zero target, White Desert aims to replace all Jet A-1 fuel it uses in Antarctica over the next 3-5 years. After the initial test period this coming season, SAF will be used for all flights within Antarctica to transport tourists to White Desert's luxury camps and scientists to their research stations.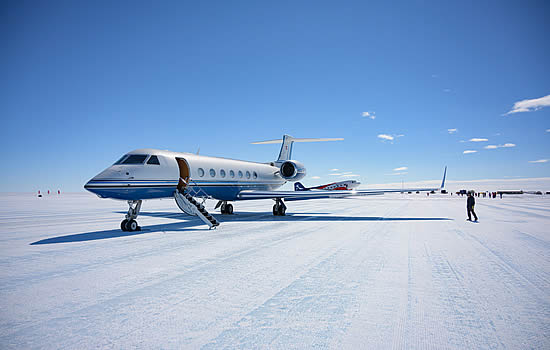 SAF is produced from waste oils and fats through an innovative process that significantly reduces lifecycle carbon emissions, creating an 80 percent smaller carbon footprint compared to traditional Jet A-1 fuel. SAF combustion also produces fewer particulates and sulphur oxides (SOx), thereby greatly reducing the quantity of soot particles emitted. This is particularly significant in Antarctica as the black colour of the soot absorbs the heat of the sun, exacerbating snow melt.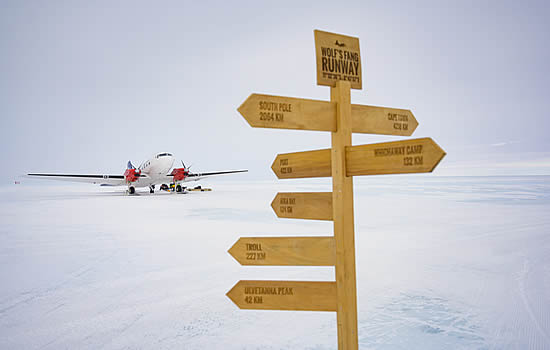 Suitable supplies of SAF are currently being sourced from California, and while this is an unavoidably long logistical chain, it still has a significant net reduction in total carbon emissions. As SAF production increases and becomes more widely available, White Desert will turn to a geographically closer source and look to increase its usage to encompass all aspects of its operation.

White Desert was established by record-breaking polar explorer duo Patrick and Robyn Woodhead in 2005. Born out of a desire to allow people other than scientists and polar explorers to see the wonders of the interior of Antarctica, the company has been established for 16 years and now employs 80 people from 17 different nationalities. Winner of 5 World Travel Awards, the company operates out of South Africa.