Luqa, Malta
Elit'Avia becomes exclusive sales rep for HondaJet in France and 16 African nations, including Nigeria
Malta-headquartered sales, charter and management company, Elit'Avia, has announced an exclusive partnership with Honda Aircraft Company, manufacturer of the HondaJet Elite S.
Effective immediately, Elit'Avia is the exclusive sales representative for HondaJet aircraft in France and 16 African countries, including Nigeria.
The HondaJet Elite S is a twin-engine, composite fuselage, seven-seat light business jet. Numerous technological innovations, including the unique Over-The-Wing engine mount (OTWEM) configuration, contribute to the aircraft's superior performance, efficiency and maximized fuselage space, which gives the aircraft the largest cabin in its class. The HondaJet Elite S also features a full service galley and a private lavatory.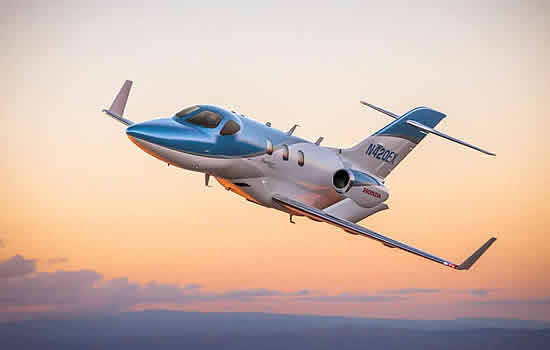 "We are very pleased to be working with the Elit'Avia team," said Michimasa Fujino, President and CEO of Honda Aircraft Company. "Representing France and several African nations, Elit'Avia completes our global reach. Elit'Avia's excellent expertise in aircraft sales, charter and aircraft management, as well as their operations in the European and African business aviation market, adds great value to our commitment to the business aviation market and superior customer support in the region, as we continue to receive significant interest from the customers. We look forward to our shared success."
"We are proud to be representing HondaJet in France and Africa," said Michel Coulomb, CEO of Elit'Avia. "The HondaJet is an innovative aircraft that has redefined its class. With a range of 1,437 nms, the HondaJet Elite S is perfect for travel throughout Europe and ideally suited to reach African destinations that are not typically well-served by commercial aviation carriers. As a light business aircraft, the HondaJet delivers many of the efficiency and comfort benefits of a much larger aircraft but at a far more attractive price point. We look forward to working with our new partners at Honda Aircraft Company."