St. Maarten:

Seaplane Services alleviate Gateway congestion

By Kathryn B. Creedy.
Using seaplane or amphibious aircraft to create better access and ease of travel around the Caribbean is a firm mission of Tropic Ocean Airways.
"The Caribbean lacks the last-mile strategy - getting people around the Caribbean," said CEO Rob Ceravolo. "Right now, Caribbean hubs are chokepoints. A 20-minute flight between islands is not worth it if you get stuck for an hour-and-a-half in customs and immigration processing."
He noted that right now the infrastructure can't scale up for the connectivity needed around the region.
"Land is scarce and if you build a runway on Walker's Key, for example, you'll take half the island away. What these islands don't need is more development, they need preserving, so the answer is not expanding runways to accommodate larger aircraft because these islands can't support mass tourism."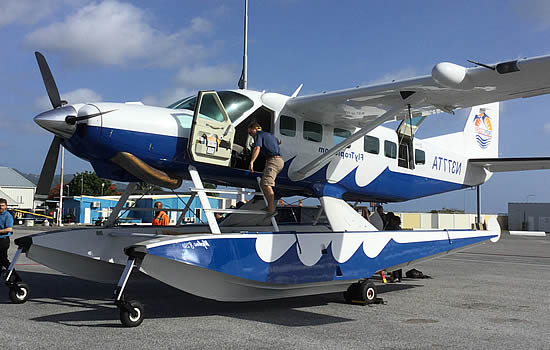 Tropic Ocean Airways Caravan prepares to depart from Grand Case Airport, St Maarten | Photo: Tropic Ocean
eVTOL opportunities
Ceravolo said many think the answer is Electric Vertical Takeoff and Landing (eVTOLs) aircraft now under development. "Yes, the answer is vertical lift," he said. "Helicopters are phenomenal in providing last-mile solutions, but they are tough to scale because of their high cost.
"eVTOLs are exciting and promise the development of point-to-point air taxis," he continued. "They are real and coming but they are not there yet because right now the aircraft are little more than flying batteries. The infrastructure is also not there and must be built to create a mass transit product. Finally, the Caribbean does not have the electric grid to support these operations yet."
Fabrice Danet, general manager of Airport St. Barth and Bertrand Magras, managing partner & accountable manager, St. Barth Commuter agreed.
"eVTOL will change what the airspace will look like," Danet explained. "Twenty to 30-minute flights are within the range of the batteries technology we have now."
But, Magras noted economics is why we see so few helicopter operations. "We are monitoring what is going on very closely but can't say how it will turn out. It looks good on paper but there are many technical challenges needing to be resolved before we can do it."
Instead, Ceravolo is expanding seaplane operations which are as economically beneficial as air transportation but without the environmental impact and expense of creating new airports and runways.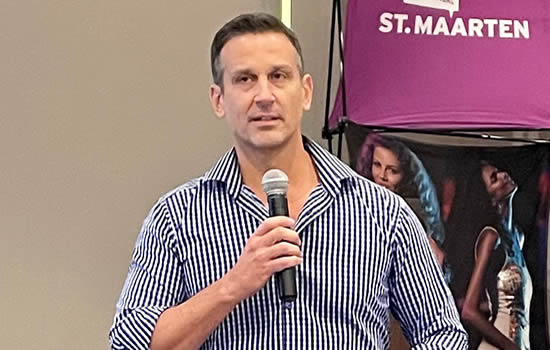 Tropic Ocean Airways CEO, Rob Ceravolo.
"Seaplanes that can land on both water and runways is the immediate solution to inter-island service development," he explained. "They are stable and reliable in both day and night and visual or instrument flight rules. They are more flexible offering 18,000 pounds payload on a 200-nautical-mile route at 160 knots. The cost structure is manageable and, with good maintenance practices so too is salt-water mitigation. Give me a dock or a beach and I'll create air lift with minimal environmental impact."
It is already clear Caribbean service has changed with dramatic changes on the horizon with eVTOL, but these innovative carriers must be applauded in already making it a reality.