Quaynote Communications Webinar
Brexit?! - the UK CAA/DfT was a role model, say webinar delegates
The Quaynote Communications webinar - Brexit and its Implications for Business Aviation aired last week.
There was praise for the UK CAA /DfT negotiation team and how it handled the block permits issue - from speakers Bernhard Fragner, GlobeAir. Derek Thomson, Air Charter Scotland and Glen Heavens, Synergy Aviation.
"They have been a role model for all," said Bernhard and deserve applause. "We had a transparent three months as EU operators coming into the UK and as the deadline neared they gave Austria notice that they needed to have a reciprocal process in place for UK operators or it would be withdrawn, he said. Yet Austria delayed - only jumping into action at the end of March when it was clear the UK would not extend without such reciprocity.
We were then being cleared on a flight by flight arrangement and it's complex but a reciprocal position (with UK) has now been reached. The Associations have been most helpful, he added.
There was some talk about the UK aircraft registry with Martyn Fiddler's Adrian Jones talking up importing to the UK directly - to avoid paying EU tax. (Like Channel Islands and Guernsey). The UK is actually a good closing jurisdiction he suggested. "Have an MRO company on standby in the UK to assist should there be an issue," he said.
Glen Heavens agreed, suggesting work should be done on this to raise awareness of the appeal of the UK registry.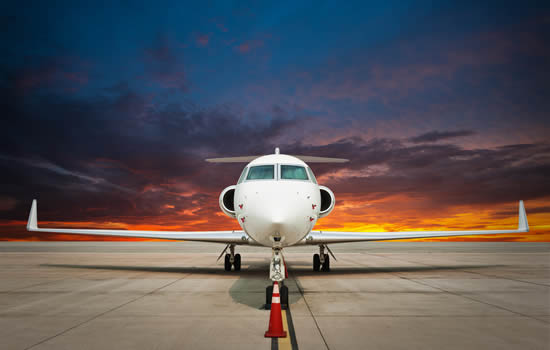 On the matter of permits, Derek Thomson singled out Italy as the easiest of EU states to work with. Glen Heavens said Germany recognised the Paris Agreement and approved every flight. (Synergy has King Airs and light jets with eight seats, so not subject to permits). Spain insisted on security accreditation and not been so easy, he said.
All panellists agreed Covid inactivity masked the true situation. "The stress test will be this summer when borders open. Ask me in three months," said Derek.
He acknowledged block permit approvals in Italy, Spain, Greece, Austria and France. Air Charter Scotland set up a Maltese AOC under Air Charter Scotland Europe ahead of Brexit because "it's all about continuity for our clients and we didn't want to fall off a cliff." So far it is going well. We know of other UK operators that are in talks with the Maltese Registry, he added.
It's getting more positive for UK operators now and the UK regulators helped a lot, he said. London is a very important market and we are all 'united' said Derek. Eric Weisskopf at Hyperion Aviation, Malta, described the bizav market as banana shaped - "our clients want London," he said. "They trade globally and business aviation is an enabler and the UK is vitally important."
Would you consider a UK AOC? Conference Chair Matthieu de Varax from Odi-se asked the EU operators. Not now, but maybe, answered Eric, highlighting "Covid has proven to be a catalyst for new ideas." A big problem they experienced at Hyperion was pilot licences. A third of our pilots had UK licences. Some had to be grounded, and the worse thing was not being in the driver's seat as we coached 20 of them on what to do, he said.
"I had my head in my hands in January, but now it is much easier and we are getting fifth freedom 'Go Now' flights approved, said Glen Heavens. We haven't had any flights refused he said, adding he had sympathy for the EU teams. After four and a half years of negotiations, Brexit agreed last minute, then Christmas, then Covid lockdowns. Not easy for anyone. The UK CAA and DfT couldn't start negotiations with any EU states until the agreement was done and then Europe was on holiday.
Highlighting the value of the UK, Bernhard Fragner and Eric Weisskorf said they would work with good operators like (panelists) Air Charter Scotland and Synergy - for UK domestic flights they can't now do. It will make our customers happy if it's all seamless, they said. Logistically, it is all about trying to make the (jigsaw) puzzle work, said Glen, but if EU/UK AOC operators have the same or similar aircraft types, this collaborative model could well be a solution.
The big picture is that business aviation has been more resilient than scheduled airlines throughout the pandemic and has a much stronger rebound coming out the other end.
"As predicted, it was last in and first out," observed Richard Koe, Managing Director of WINGX. "Post-pandemic, business aviation may well break out of its exclusive niche and find a much larger market of travellers needing to fly on-demand.
As a proportion of all fixed wing activity, business aviation has more than doubled its share, and in the US, pent-up demand for private flights has already smashed pre-pandemic records. The relative constraint on the European market is the multinational regulatory structure. That friction needs to be minimised if business aviation in Europe is to realise its new potential post-pandemic."