Italy
Venice-Lido welcomes its first business jet
PC-24 lands on the grass runway
The Pilatus PC-24's outstanding performance on short and unpaved runways has enabled it to become the first business jet to land on the grass runway at Venice-Lido city airport.
The airport is located about three kilometres east of the city centre on the Lido di Venezia. The PC-24 landed safely on (grass) runway 05/23 which is just under 1000 metres.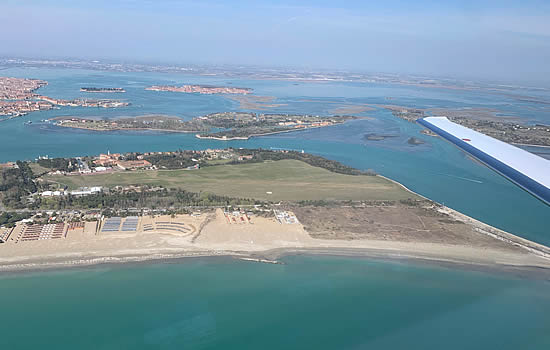 The PC-24 over Venice
The combination of high cruising speed and ability to use short strips - even unpaved runways - delivers a new level of mobility and flexibility, opening up a myriad of new possibilities. The PC-24 can access almost twice as many airfields worldwide compared to other business jets, thus flying closer to its final destination and avoiding the formalities at large airports.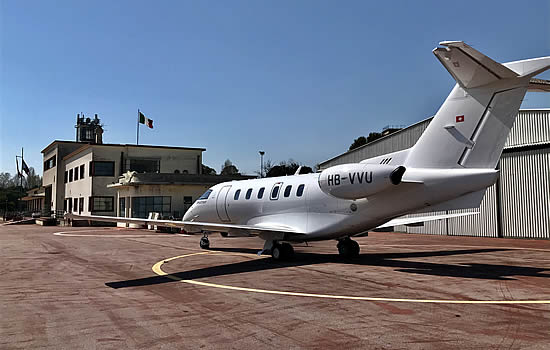 Arrival at Venice-Lido Airport
Besides its unique takeoff and landing capabilities, the PC-24 also boasts an exceptionally spacious cabin whose interior can be modified to suit personal requirements.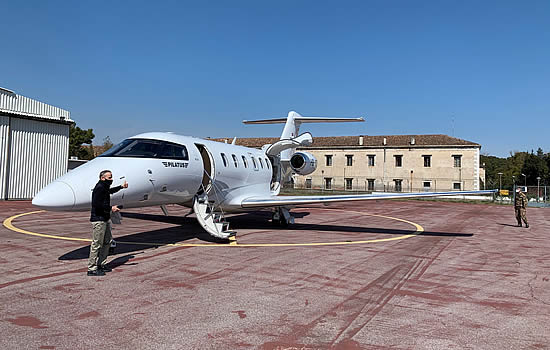 The current fleet of over 100 PC-24s flies countless missions daily on every continent: as a medevac aircraft in Australia and Alaska, for example, as a business jet in the USA and for a German automobile manufacturer, as a government aircraft in South Africa and also for the Swiss government.