Danbury, Connecticut
Global Jet Capital securitization raises $663m
Global Jet Capital has announced the closing of its BJETS 2021-1 securitization, raising approximately $663m. BJETS 2021-1 is Global Jet Capital's fifth ABS offering, bringing total assets securitized to over $3.6bn and bonds issued to over $2.9bn.
The BJETS 2021-1 offering contained three tranches of notes: a $538.3m Class A tranche, a $78m Class B tranche, and a $46.8m Class C tranche. Each tranche was oversubscribed and attracted orders from over 40 investors.
Global Jet Capital's latest offering, BJETS 2021-1, builds off the strong performance of the company's previous ABS transactions, which have demonstrated remarkable resilience throughout the COVID-19 pandemic - in stark contrast to a wide variety of other ABS asset classes, including commercial aviation. This resilience is attributable to the strong performance of Global Jet Capital's highly diversified portfolio and relative strength in the business aviation sector despite challenges related to the COVID-19 pandemic.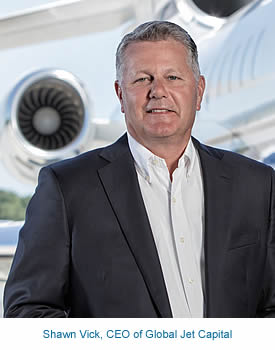 As with previous BJETS transactions, this deal consists of a collection of business aircraft loans and leases representing a diverse group of obligors and assets. BJETS 2021-1 comprises over 45 corporations and global business leaders representing over 10 different industry segments, from pharmaceuticals to consumer durables. Over 20 different aircraft models - primarily mid - to large-cabin business aircraft - are represented in the transaction.
Morgan Stanley was the lead structuring agent and lead bookrunner and Citigroup, Deutsche Bank Securities, BofA Securities, The Carlyle Group and KKR Capital Markets were joint structuring agents and joint bookrunners for the BJETS 2020-1 transaction. In addition, Citizens Capital Markets was a Co-Manager. Global Jet Capital, Inc. will continue to service the securitized assets.
Shawn Vick, CEO of Global Jet Capital, stated, "We are very pleased with the outcome related to BJETS 2021-1, which is coming off the heels of the success we had with BJETS 2020-1. With each new issuance we are bringing in new investors to the platform, in this case 15 new accounts. The transaction was seven times subscribed, and our coupon rates again improved as the ABS market continues to show growing understanding and confidence in the business aviation sector and Global Jet Capital."