Canada
End of the line for the Learjet
Bombardier announced on Thursday (11 February) that it will be ceasing production of its iconic Learjet at the end of the year, citing "increasingly challenging market dynamics."
The decision comes just months after the company announced the first delivery of the plane's latest model, the Learjet 75 Liberty. Bombardier will now focus on its larger, faster and more lucrative Challenger and Global business jets.
The Learjet, which is made in Wichita, Kansas, was among the first private luxury planes. Designed by engineer Bill Lear, the aircraft entered service in 1963 and went on to become synonymous with private jet travel. Frank Sinatra reportedly bought his in 1965, using it for trips to and from Las Vegas and making it a symbol of ultimate luxury for the rich and powerful.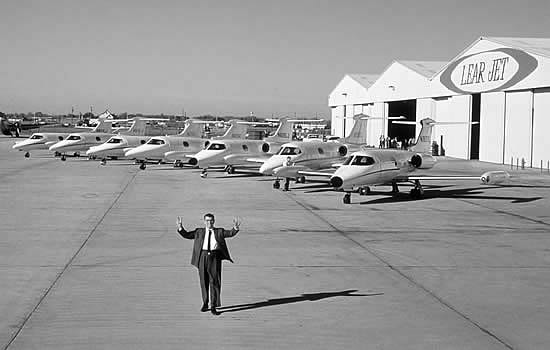 Bill Lear holds up seven fingers announcing the completion of seven Learjet 23s in1965 | Photo courtesy Greteman Group, 'The People, The Promise, The Planes.'
More than 3,000 Learjets have been sold since its inception, but it has struggled in recent years as it is not considered as luxurious as other aircraft. Bombardier, which acquired the Learjet business in 1990, delivered just 11 to customers last year.
"With our strategic repositioning now complete, we are very excited to embark on our journey as a pure-play business jet company," Éric Martel, Bombardier's chief executive, said in a statement.
The company also announced plans to cut 1,600 jobs, or about 10 percent of its work force. Bombardier said that it lost $568m last year and hoped to cut costs by more than $400m by 2023.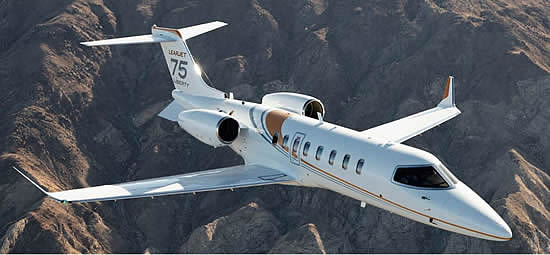 The Learjet 75 Liberty entered service in October last year.
Bombardier said it will continue to support its Learjet fleet and existing jets will be in service for many more years.
"The iconic Learjet aircraft has had a remarkable and lasting impact on business aviation," said Martel. "Passengers all over the world love to fly this exceptional aircraft and count on its unmatched performance and reliability."