USA/Austria
Luxury interior at the speed of sound
Aerion Supersonic selects F/LIST as cabin interior supplier for the AS2
Supersonic aircraft company, Aerion, has selected F/LIST, the internationally renowned manufacturer of high-end interiors for business and private jets, yachts, and luxury residences, to deliver its exclusive products to the AS2 supersonic business jet.
F/LIST will collaborate with Aerion to develop an innovative, ultra-luxury cabin experience in the new AS2 supersonic private jet. F/LIST is working with Aerion to design a modern and luxurious cabin interior, including cabinets, liners, hard floorings and baggage liners. F/LIST currently supports Aerion with its unique expertise in interior engineering, certification support, materials & finishes during the development phase to provide the finest interior to the AS2.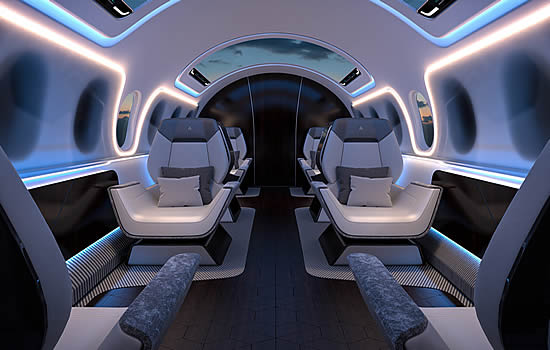 Photo: Aerion
The company has collaborated with Aerion Supersonic on the AS2 program since 2014. The core values and synergies of both companies have paved the way for a successful long-term relationship. Amongst other initiatives, Aerion Supersonic's commitment to pioneering a future of environmentally sustainable supersonic flight and carbon neutral operations strongly resonates with F/LIST's vision. F/LIST stands also for climate protection and emissions reductions by using sustainable energy in their production.
F/LIST strategically invests in technology and future cabin concepts, founding an in-house incubator called "F/LIST futurelab". The Aerion AS2 will be an ideal platform for some of their upcoming innovations, which are perfectly suited to the unique environment of a supersonic business jet.
Katharina List-Nagl, CEO F/LIST, explains that "we want to inspire our customers through innovation, technology, and quality. We feel honored to belong to the Aerion global supply network and to work on the AS2 development together and look forward to our continued collaboration."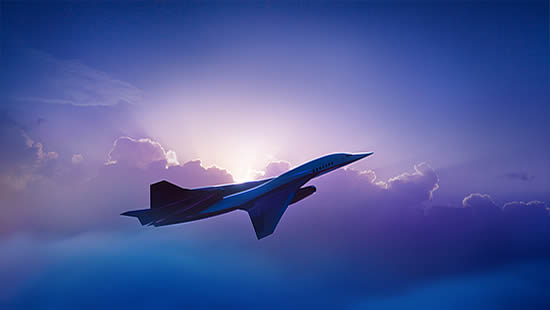 Photo: Aerion
"We are delighted to be collaborating with F/LIST in developing the AS2 supersonic business jet. Our goal is to harness supersonic performance to be the world's fastest business jet but also define a new luxury standard in the cabin of the AS2," says Aerion's Director of Industrial Design, Tim Fagan.
"The AS2 will be a step into the future for passenger experience and the cabin will link emerging technologies, new materials, visionary style and traditional craftsmanship to create the future of luxury. F/LIST brings vast experience in creating products of the highest quality in business aircraft and other luxury segments as well as a spirit of invention to bring new products to reality."