Ireland:

Start up Emerald Airlines already showing its mettle

By Alison Chambers, Resilient Aviation Editor.
Irish aviation entrepreneur Conor McCarthy, chairman and CEO of independent MRO provider Dublin Aerospace, has a long history with Aer Lingus. He embarked on his aviation career with the carrier in 1978 as an avionics apprentice. In 1991 he became CEO of Aer Lingus Commuter and was responsible for the introduction of the all-A330 fleet on the Aer Lingus' Transatlantic Network (now 7th largest in Europe despite Dublin sitting at #31 in terms of city size).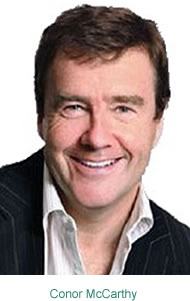 After a five-year stint at Ryanair as Group Operations Director Conor set up PlaneConsult in 2001. All being well, with finance secured, an AOC obtained and aircraft sourced, from January 2023 his new Irish regional carrier start up Emerald Airlines will launch, taking over established franchise services for Aer Lingus Regional.
Conor McCarthy, whose extensive airline career has included senior roles with Ryanair and who is a founder of AirAsia, Jetstar and vivaAerobus (Mexico's lowest cost airline), envisages operating 14 72-seat ATR72-600s from Dublin, Cork, Shannon and Belfast. Dialogue has opened already with a number of regional aircraft leasing companies, spurred by the endorsement last month that Emerald Airlines is the preferred bidder for the Aer Lingus Regional franchise.
The AOC may even need to be sought sooner, suggested Conor, should incumbent Stobart Air decide to exit flying operations in the absence of attracting a buyer. (Stobart Group, which also owns London Southend Airport earlier opened discussions with Falko, CityJet's owner about taking the loss-making airline and its leasing company Propius over by year end).
"We can be ready to start from summer 2021 if necessary," says Conor, who is bucking the depression in aviation in more ways than one.
Exeter Aerospace is newest UK independent MRO
In September this year, he entered into an agreement with owners of Exeter Airport Regional and City Airports to take on the long-term lease of hangarage and workshops at Exeter Airport, filling the vacancy left by the former Flybe Maintenance Services. Exeter Aerospace will pick up MRO activity on the Embraer commercial E-Jets E-170 and E-190; de Havilland Q400 and ATR42/72 families. Inside three years it plans to build up to a 250-strong workforce and as soon as able, will establish an apprentice scheme for engineers and mechanics, just as Dublin Aerospace offers at Dublin Airport. In September the business announced it would be taking on 29 more trainees on a four year engineering paid apprenticeship scheme, supported by SOLAS in Ireland.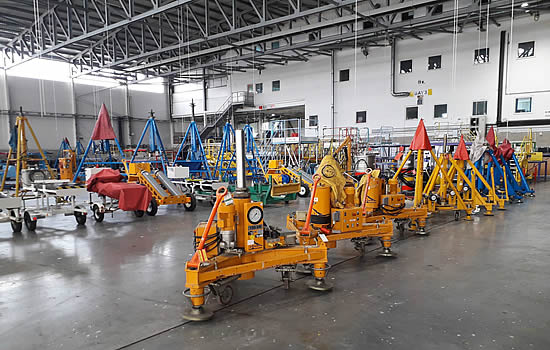 Exeter Aerospace is taking over the MRO business of Flybe Maintenance Services .
"South West UK is renowned for its engineering talent," says Conor. He is impressed with the Stansted College model, onsite at Stansted Airport where local aviation companies sponsor apprentices who learn their skills with on the job training (and get paid). Exeter Aerospace is eyeing a similar model with Exeter College as soon as is able. Conor is pleased to have recruited some stellar personnel for the business already. "We had a phenomenal response on LinkedIn. We advertised for 100 engineering vacancies and within days had over 1,500 applicants, he said.
"I am not shy about starting a business in the teeth of a recession," says Conor, highlighting that the Chinese word for Crisis has two symbols, Danger and Opportunity. During the turbulent economic crisis of 2009 he set up Dublin Aerospace after SR Technics shut their Dublin facility and shed over 1,000 jobs. "We started the business gradually with a handful of employees. Today, Dublin Aerospace has three thriving business units, Base Maintenance, Landing Gear and APU/Components with a 450-strong workforce. The Dublin business specialises in only B737, A320 and A330 maintenance with clients drawn from the world's leading airlines including Jet2, Lufthansa Group, Virgin Atlantic, AirAsia, Ryanair, Finnair, - and Aer Lingus.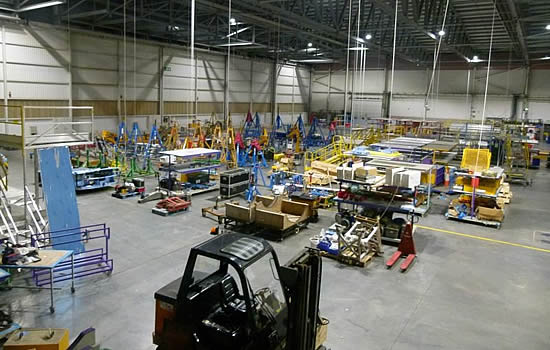 Asked whether gaining the confidence of Aer Lingus may have put paid to other investor plans to revive Flybe, Conor was pragmatic. "I hope not." "Domestic and regional flying is going to be the first to recover from Covid," he said. "we don't intend operating Domestic UK services other than from Northern Ireland yet the UK needs to restore air connections which were lost when Flybe collapsed. Hopefully Flybe 2.0 will help fill that gap along with Loganair and others."