Australia:

Shine Aviation keeps bright during COVID

By Emma Kelly.
Australian regional aviation company Shine Aviation is benefiting from an increased demand in its scenic flights, charter operations and flight training as border closures in the country have seen people exploring their home states during the COVID-19 pandemic.
The company, based in the coastal city of Geraldton, Western Australia, some 415km north of the state capital Perth, operates scenic flights, mining and government services as well as flight training and aircraft maintenance services.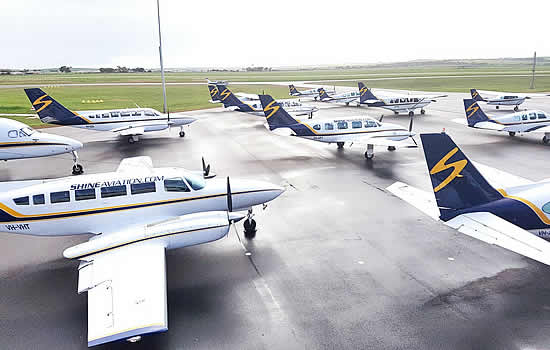 It operates a fleet of 15 aircraft comprising Beechcraft 1900s, Barons and Bonanzas; Cessna Titans and 172s; Piper Chieftains and Navajos; a GippsAero Airvan and a Partenavia.
"We offer a broad range of scenic flight packages to suit everyone's needs. We have also discounted some packages to make some of our flight options more accessible and appealing to tourists," says John Gooch, Managing Director. Discounted scenic packages on offer cover the spectacular WA coastline and tourist attractions, including the Abrolhos Islands, the Pink Lake and Murchison Gorge.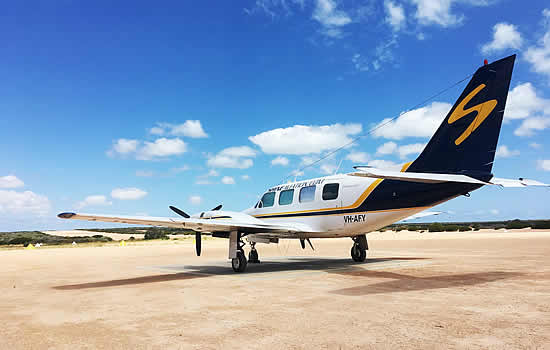 The company has also seen "an uptick" in interest for its flight training courses
"With borders closed, Western Australians are travelling and they are coming to places like Geraldton. While our mining and government work is continuing, healthy tourism demand is helping to keep us busy and our pilots in the air," says Gooch. While some state borders in Australia are starting to reopen, the WA borders remain closed. "There is no doubt that many Aussies will spend their holidays travelling around Australia over the next 12 months and this can only be good for regional areas like us," he says.
Gooch says the company has also seen "an uptick" in interest for its flight training courses. "We do see the aviation sector picking back up post COVID and Australian pilots are considered the best in the world," he exclaims.
Gooch adds: "There is no doubt that COVID is throwing everything at us, but we've got a great team that is passionate about what we do and the services we provide, and this is providing the energy and determination to get through the pandemic despite the current challenges."

---
Emma Kelly has been an aviation journalist for almost 30 years. During that time she has written about every aspect of the industry, including regional aviation, helicopters, drones, air traffic management, low-cost carriers, MRO, avionics, the passenger experience and airports.

Emma worked for a number of aviation titles in the UK, including Flight International where she was news editor, before emigrating to Australia in 2003. Since then, Emma has been a freelance aviation journalist, writing for publications and online services around the world covering the breadth of the aviation industry.
Emma is currently contributing regularly to Asian Aviation, LARA, Inflight and RotorHub. Past contributions have included Flight International, Rotor & Wing, Air Traffic Management, Airports International, APEX, Cirium and Aircraft Interiors. Emma recently won the Best Rotor Submission in the Aerospace Media Awards Asia, as well as being a finalist in the Commercial Aviation and Training/Safety categories. https://www.linkedin.com/in/emma-kelly-31881727/
---