Hill Helicopters is focused on building in Britain

Jeremy Parkin, Editor of HeliHub, speaks with British entrepreneur, Jason Hill.
Hill Helicopters took the market by surprise in late August 2020 with the public launch of its HX50 helicopter. Private owners who already own a helicopter were intrigued - and indeed a good number have already put down non-refundable deposits.
On the other hand, there were a lot of other people in our industry who couldn't (or didn't want to) see past the fact that their views on helicopter design are limited by their knowledge and experience. Questions around what engine would be used, estimates of the price based on the prices of the current competition, dismissive comments like "it looks pretty, but . . .", "who would have the funds to develop that?" etc.
In the last sixty years, there have been only two people who have developed new helicopters for private pilots and seen commercial success with them - and let's set that bar at 200 sales and helicopters up to six seats. Those two are Frank Robinson and Bruno Guimbal. Both brilliant engineers. Both with employment backgrounds focused on helicopter manufacture.
But crucially, neither with any experience as a successful helicopter owner and user. Their focus was entirely on engineering what they believed to be the best solution for a market they had not participated in.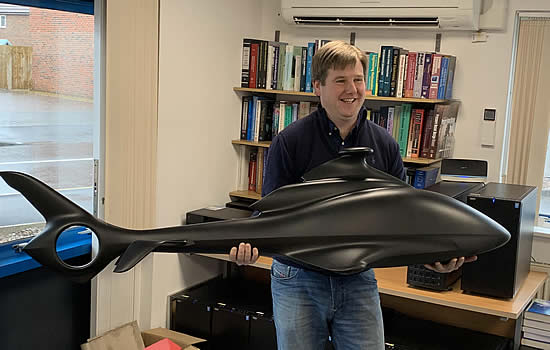 All of the aspects of Jason Hill's HX50 design have been coming together for 25 years - it's only in 2020 that has he chosen to go public about them.
This is where Jason Hill stands out. Aged 42, Hill has a very successful business. He achieved his pilot's licence 20 years ago and regularly flies a Robinson R66. Hill's mindset is that of a private helicopter owner and the limitations he sees in the current market. He cites the the limited endurance requiring 30-45 minutes to land at an airfield to refuel and walk to the tower and back to pay the bill; being forced to write-off 6-8% of the purchase price every year due to overhaul requirements and the centre of gravity limitations of light turbine helicopters. Added to there is the embarrassment of a piston helicopter start-up sounding like a farm tractor, because the engine design is 50+ years old and lack of exterior design input.
A typical private helicopter purchaser likely has at a minimum of a Mercedes S class, or a Ferrari, or even a collection of them. The mindset was put to me once as: "It doesn't matter how much it costs, it's either worth it or it isn't". Private helicopter owners are very interested in ongoing cost commitments, depreciation and so on, and "whether it's worth it" is a pragmatic view on lifetime costs and not solely the purchase price," says Jason Hill.
The design of most supercars is updated regularly, and manufacturers like Lamborghini intentionally limit the production run to maintain values and stimulate demand. This approach has never been seen in the aircraft market. If even the smallest Mercedes-Benz model, the A Class, has touch screen, voice control, haptic responses, etc, then why don't aircraft with 10x the price tag have these as standard?
Hill's dream of building his own helicopter dates back to his teens, and every minute of his life since has been focused to achieving his goal. His choice of a Mechanical Engineering degree from Aston University, where he achieved a first class degree; his employment with AgustaWestland at Yeovil (now Leonardo) and their sponsorship of his doctorate at Cranfield University. His Ph.D topic of Computational Aerodynamics for Helicopters and thesis title was 'Boundary Layer Transition Modelling for helicopter rotor CFD'. His strategy at Yeovil continued with moves between departments to widen his understanding. The setting up and increased expansion of his Dynamiq Engineering business to understand every aspect of what is needed in building a helicopter. Piloting a helicopter for not just his own travel requirements, but to fully understand the mindset of helicopter owners and what limits the number of people who buy helicopters.
All of the aspects of the HX50 design have been coming together for 25 years - it's only in 2020 that has he chosen to go public about them.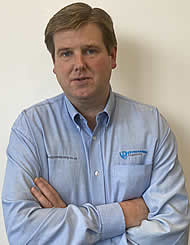 In conversation with Jason, it's clear that he has a detailed understanding of every part of the project - aerodynamics, material engineering, thermodynamic properties, the benefits of different sizes of bearings, the need for the pilot to have their eyes outside the cockpit as near to 100% of the time as they can, etc etc. He has a grip on every number needed, whether that's the many testing results over his years developing the HX50 helicopter and its GT50 engine, the relative tensile strength of particular composites over other materials, the fundamental limitations of Lycoming piston engines which have been sold to owners as "de-rating" them in helicopter applications, and so on.
It is actually surprising that nothing of what Hill is doing is new. To take one example, the US Army Transportation Research Command launched a project in 1959 to make the UH-1 Huey more efficient.
Who today has heard of the Bell 533? In March 1963, the 533 achieved a straight-and-level speed of 278kmh, 25% better than the standard UH-1B, yet the benefits were never rolled out - fared-in rotor cuffs and mast, skid legs that weren't tubular and so on. Not only were they never applied to the Huey, but they have never been meaningfully applied in small helicopter design.
British first attitude
Hill is playing in a market where the major manufacturers are so entrenched in their ways that they will not be able to come anywhere near the price point that Hill is yet to go public on - and thus he feels safe from any possibility of spoilers. Their world is one where they charge a helicopter owner £1500 for a wiper blade that has a car manufacturer reference code on it, and the car manufacturer charges a car owner £15 for the same product.
Hill has a clear "British first" ethos in the HX50, and he was almost embarrassed to admit there is likely to be only one small aspect which will need to be sourced outside the United Kingdom. The UK CAA, which will part ways with EASA at the end of 2020, has already been involved in the Hill HX50 helicopter for over four years.
What was abundantly clear from our interview is that the Hill Helicopters HX50 is not a pipedream. The development program is now in its final stages, and is fully funded. We look forward to seeing the first HX50 fly and Hill Helicopters becoming the buzzword of the helicopter industry. If everything goes to plan, then the existing OEMs will need to reduce their sales forecasts. A lot.

.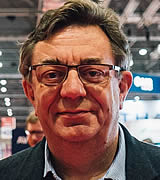 ---
Jeremy Parkin launched the world's first helicopter industry news website in 1999, and has focused his aviation journalism on the rotary-wing world ever since. His website HeliHub.com brings together both news stories, safety data and Jeremy's insight on the industry, which is under-pinned by an extensive network of contacts. HeliHub is run by a globally based team. Jeremy worked for one of the largest IT companies for a number of years, and managed teams spread around the globe from his home office in the UK.
---