Martinsburg, West Virginia
MRB brokers partnership with Avfuel
The Eastern West Virginia Regional Airport Authority (MRB) has announced its new partnership with Avfuel Corporation.
The addition of Avfuel to the Airport's providers means that its fuel and gold standard in aviation services will be made available to MRB customers.
MRB is West Virginia's oldest airport and largest aviation gateway, at less than 90 minutes from Baltimore and Washington, D.C., and the newly-acquired FBO is the sole service provider at the facility. In addition to gaining new owners, MRB Aviation will move its operations back to the airport's main terminal with on-site restaurant, and will be renovated to include a pilot lounge, snooze room, TV room, shower facilities, flight planning area, 35-seat A/V-equipped conference room, refreshment bar, crew car, and an avgas self-serve unit.
As an Avfuel-branded FBO, MRB Aviation will be able to provide customers with lucrative AVTRIP rewards and competitive prices with Avfuel Contract Fuel. In addition to contract fuel, customers will benefit when using the Avfuel Pro Card at MRB with the ability to put everything - fuel and non-fuel items, with or without a fuel purchase - on one transaction, thereby enabling them to avoid multiple processing fees.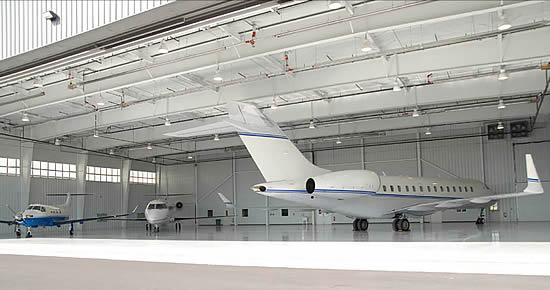 "We look forward to beginning this new partnership with Avfuel as we assume the FBO's operation," said Nicolas Diehl, executive director of the Eastern West Virginia Regional Airport. "Avfuel's reliability and personalized approach to customer service mirrors the level of care we aspire to provide our customers on a daily basis."
Serving over 30,000 flight operations per year - including military deployments, government VIP/dignitary visits, sports teams, and air cargo - MRB Aviation provides premier aviation support with unmatched general aviation airport infrastructure, a broad array of support services, and a staff committed to providing a first-class experience with well-maintained facilities, comprehensive ground handling equipment and attentive service at competitive prices.
"We couldn't be happier to add MRB Aviation to the Avfuel family of branded FBOs," said Joel Hirst, vice president of sales for Avfuel. "The addition gives pilots flying throughout the Avfuel Network a trusted service provider with competitive prices in a key Eastern US market."
To better accommodate an array of aircraft types, the airport offers an exceptionally-wide runway measuring 8,815 feet in length and 150 feet in width, air traffic control services, and numerous other offerings. Overnight parking and long-term lease options are available in MRB's 83,000+ square feet of heated hangar space and 19,000 square feet of office, work, and living space. Along with full FBO services, MRB Aviation also offers in-house charter services.
First opened in 1923, the Eastern West Virginia Regional Airport has grown into the largest airfield in the state. It possesses nearly two million square feet of runway surface capable of supporting the weight of some of the largest aircraft in the world, 100+ existing structures, and over 200 acres of prime, shovel-ready and developable land.